49VU20
CD401DK
UNSPSC # 46191503
Pipe Cast-In Device, Cables, Concrete Wall, Insulated Pipe, Metal Pipe Application, Up to 3 hr Fire
Item #

49VU20

Mfr. Model #

CD401DK

UNSPSC #

46191503

Catalog Page #

N/A
Country of Origin
USA.
Country of Origin is subject to change.
STI® SpecSeal® watertight, factory-manufactured, intumescent Pipe Cast-In Device is ideal for use as a watertight penetration seal in fire-rated bulkheads, and decks. Watertight firestop collars are comprised of a stainless steel body with a mild steel flange for easy weld attachment and lined with a molded, intumescent insert that rapidly expands more than 60X to contain the fire to the point of origin, restricting the passage of fire, smoke, and hot gases. A rubber bushing is integrated into the collar to ensure watertightness.• Heavy- gauge, chromium rich 316 stainless steel construction• Provides watertightness up to 4 bar and gastightness up to 1 bar• Features a watertight rubber grommet rated up to 6 bar• Solid design requires pipe to be inserted through the watertight bushing.• Flexible intumescent liner accommodates vibration and will not damage pipe • Resistant to aging and weathering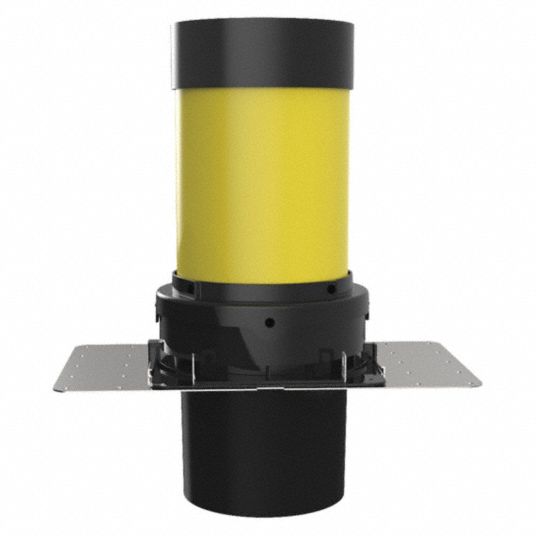 Tap image to zoom.
Roll over image to zoom.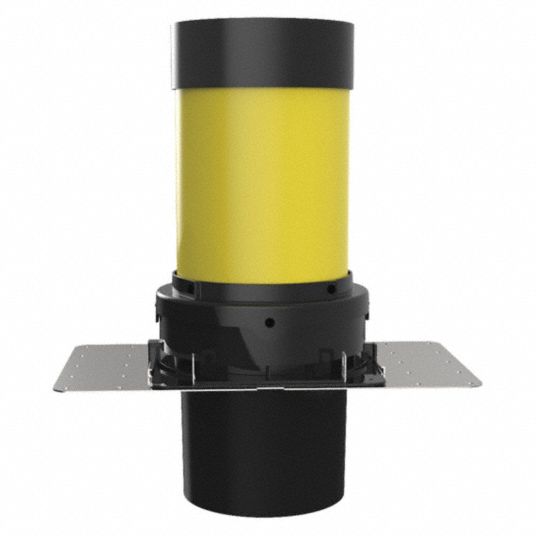 Pipe Cast-In Device, Cables, Concrete Wall, Insulated Pipe, Metal Pipe Application, Up to 3 hr Fire
Item #

49VU20

Mfr. Model #

CD401DK

UNSPSC #

46191503

Catalog Page #

N/A
Country of Origin
USA.
Country of Origin is subject to change.
STI® SpecSeal® watertight, factory-manufactured, intumescent Pipe Cast-In Device is ideal for use as a watertight penetration seal in fire-rated bulkheads, and decks. Watertight firestop collars are comprised of a stainless steel body with a mild steel flange for easy weld attachment and lined with a molded, intumescent insert that rapidly expands more than 60X to contain the fire to the point of origin, restricting the passage of fire, smoke, and hot gases. A rubber bushing is integrated into the collar to ensure watertightness.• Heavy- gauge, chromium rich 316 stainless steel construction• Provides watertightness up to 4 bar and gastightness up to 1 bar• Features a watertight rubber grommet rated up to 6 bar• Solid design requires pipe to be inserted through the watertight bushing.• Flexible intumescent liner accommodates vibration and will not damage pipe • Resistant to aging and weathering
Technical Specs
Firestop Item

Pipe Cast-In Device

For Pipe Size

4 in

Firestop Application

Cables, Concrete Wall, Insulated Pipe, Metal Pipe

Fire Rating

Up to 3 hr

Height

10 in

Material

Plastic

Color

Yellow

Standards

ASTM E814 (UL 1479), UL Certified

Item

Firestop Pipe Cast-In Device
STI® SpecSeal® watertight, factory-manufactured, intumescent Pipe Cast-In Device is ideal for use as a watertight penetration seal in fire-rated bulkheads, and decks. Watertight firestop collars are comprised of a stainless steel body with a mild steel flange for easy weld attachment and lined with a molded, intumescent insert that rapidly expands more than 60X to contain the fire to the point of origin, restricting the passage of fire, smoke, and hot gases. A rubber bushing is integrated into the collar to ensure watertightness.• Heavy- gauge, chromium rich 316 stainless steel construction• Provides watertightness up to 4 bar and gastightness up to 1 bar• Features a watertight rubber grommet rated up to 6 bar• Solid design requires pipe to be inserted through the watertight bushing.• Flexible intumescent liner accommodates vibration and will not damage pipe • Resistant to aging and weathering