12Z614
LC155
UNSPSC # 46191503
Fire Barrier Sealant: Red, Pail, 5 gal Size, Up to 4 hr, Cables/Concrete Wall/Drywall/Ducts
Item #

12Z614

Mfr. Model #

LC155

UNSPSC #

46191503

Catalog Page #

1884

1884
Country of Origin
USA.
Country of Origin is subject to change.
STI® SpecSeal® LC Endothermic Sealant is a latex-based, gun-grade firestop sealant for construction joints and noncombustible penetrations. After application, this sealant cures to form a flexible seal against the spread of fire. Under fire exposure, LC absorbs heat and release water vapor helping to resist the progress of smoke and flame.• Installer-friendly, easily applied with a standard caulking gun• Can be troweled on for larger applications• Tested for up to 4 hr. of fire resistance when tested to ASTM E1966/UL2079, ASTM • Listed in more than 80 UL Tested Firestop Systems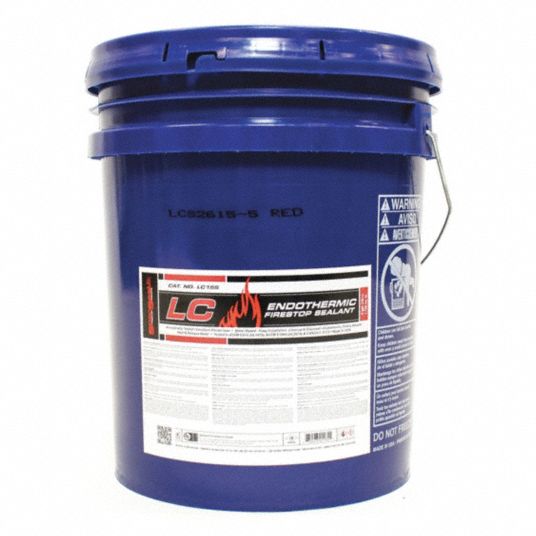 Tap image to zoom.
Roll over image to zoom.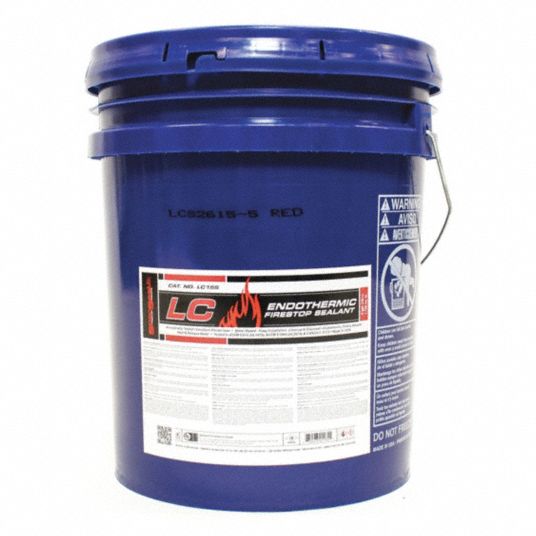 Fire Barrier Sealant: Red, Pail, 5 gal Size, Up to 4 hr, Cables/Concrete Wall/Drywall/Ducts
Item #

12Z614

Mfr. Model #

LC155

UNSPSC #

46191503

Catalog Page #

1884

1884
Country of Origin
USA.
Country of Origin is subject to change.
STI® SpecSeal® LC Endothermic Sealant is a latex-based, gun-grade firestop sealant for construction joints and noncombustible penetrations. After application, this sealant cures to form a flexible seal against the spread of fire. Under fire exposure, LC absorbs heat and release water vapor helping to resist the progress of smoke and flame.• Installer-friendly, easily applied with a standard caulking gun• Can be troweled on for larger applications• Tested for up to 4 hr. of fire resistance when tested to ASTM E1966/UL2079, ASTM • Listed in more than 80 UL Tested Firestop Systems
Technical Specs
Firestop Item

Firestop Sealant

Color

Red

Container Type

Pail

Size

5 gal

Fire Rating

Up to 4 hr

Firestop Application

Cables, Concrete Wall, Drywall, Ducts

Application Method

Caulk Gun, Putty Knife, Trowel

Material

Latex

Standards

ASTM E119, ASTM E1966 (ANSI UL 2079), ASTM E814 (UL 1479), UL Classified

Item

Fire Barrier Sealant
STI® SpecSeal® LC Endothermic Sealant is a latex-based, gun-grade firestop sealant for construction joints and noncombustible penetrations. After application, this sealant cures to form a flexible seal against the spread of fire. Under fire exposure, LC absorbs heat and release water vapor helping to resist the progress of smoke and flame.• Installer-friendly, easily applied with a standard caulking gun• Can be troweled on for larger applications• Tested for up to 4 hr. of fire resistance when tested to ASTM E1966/UL2079, ASTM • Listed in more than 80 UL Tested Firestop Systems
Compliance and Restrictions