May 27, 1998, began like any other Wednesday in the Stearns household. Steve was up early drinking coffee and checking the sports scores from the night before. By 6 a.m. he would be on the road to his job as an equipment operator for an excavation company.
As he finished his second cup of coffee and grabbed his lunch, his wife, Kristi, awoke to kiss him goodbye. They talked about what would happen that evening: Kyle had a Little League game, and Kelly would be spending the night with Grandma and Grandpa. They talked about how much the kids enjoyed the water park the weekend before, and how it would be fun to surprise them with a return trip for Kelly's 5th birthday.
Steve's ride arrived and he went out the door. Kristi watched them drive away, not knowing that in a few hours she'd receive terrible news. At 4:37 p.m. on that last Wednesday in May, Steven J. Stearns — husband, father, son and brother — became one of the 6,055 workplace fatalities recorded in 1998.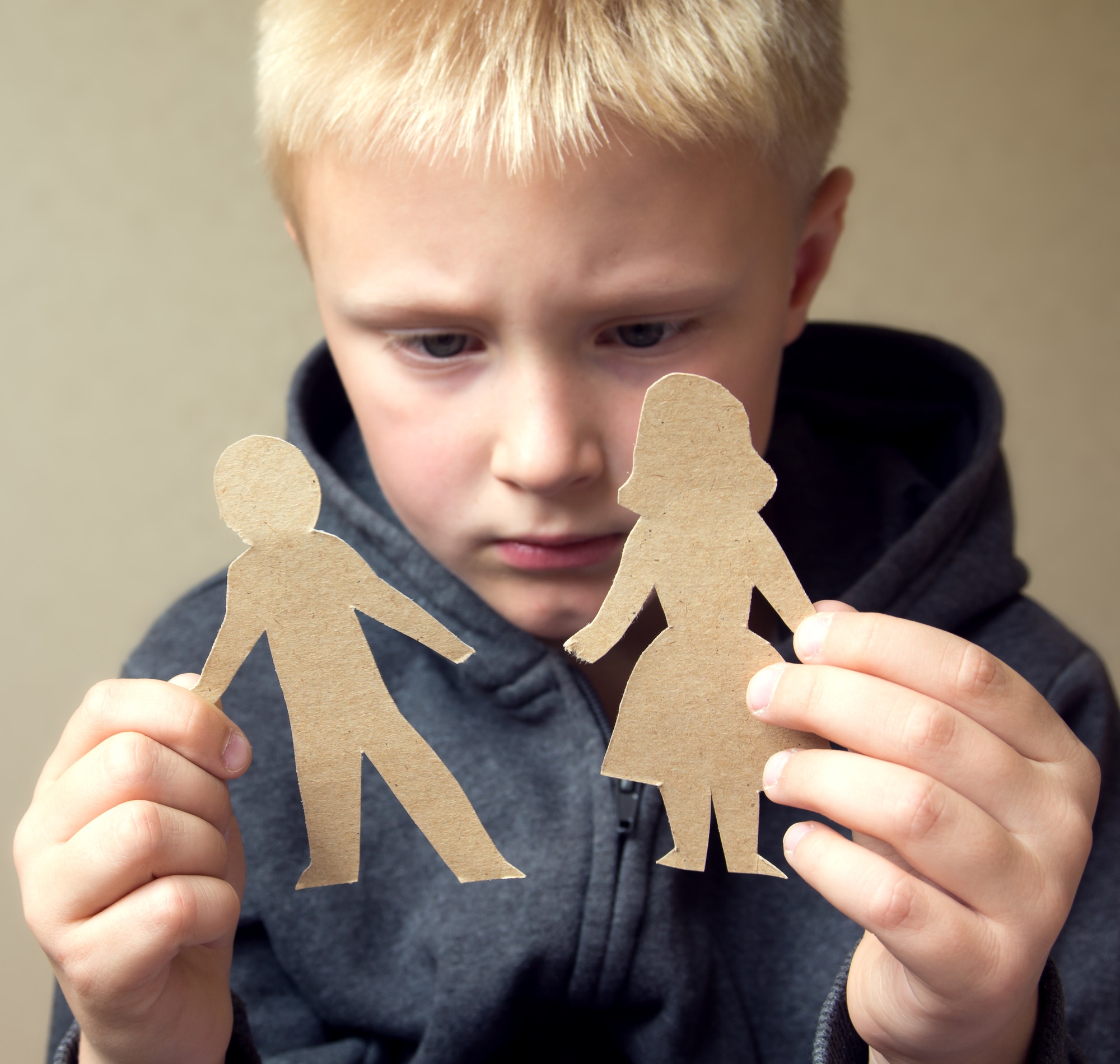 It has been nearly 20 years, but the pain remains for the Stearns family, as it does for the other 6,054 families affected in 1998, and for the 85,175 families who have lost loved ones to workplace accidents in the years since. And even today, 13 more families will be added to the ranks of the grieving._
Yes, workplace fatalities have dropped by 20 percent between 1998 and 2014. But in recent years, the decline has slowed, and fatality rates have flattened at around 4,600 annually, with a spike in 2014 (the most recent year for which data is available) of 4,821 workers killed on the job._ Because even one of these events is too many, it's high time that all parties involved — employers, the Occupational Safety and Health Administration (OSHA) and employees — join together in an effort to eliminate them.
It may not be possible to reach the goal of zero workplace fatalities, but as Vince Lombardi said, "Perfection is not attainable. But if we chase perfection, we can catch excellence." And 4,821 workplace fatalities in one year is far from excellence.
Success
Make no mistake, significant progress has been made. Since OSHA was founded in 1971, annual totals for workplace fatalities have dropped by 65 percent, while the fatality rate per 100,000 workers has dropped by 80 percent (17 workers killed per 100,000 in 1971 compared to 3.4 per 100,000 in 2014)._, _ Everyone involved deserves credit for the progress made over the past 45 years.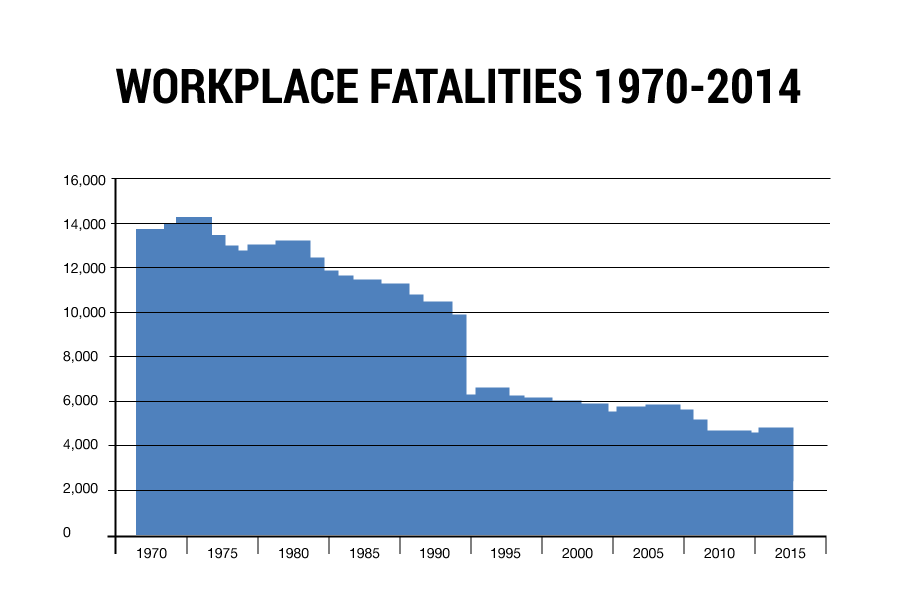 _ _
How can we get closer to perfection? According to Dr. Todd Loushine, professor of Occupational and Environmental Safety and Health at the University of Wisconsin—Whitewater, the onus is primarily on employers. This is because he believes that an organization's culture of safety is vital in preventing workplace fatalities.
Dr. Wes Scott, the director of Consulting Services with the National Safety Council, shares the belief that a top-down/bottom-up culture of safety is supremely important in preventing workplace fatalities. And while the entire organization bears responsibility, it starts at the top. As Dr. Scott says, "Leadership sets the culture within any organization."
Safety as a Core Value
A culture of safety will only thrive when it represents a core value for an organization. In many companies, safety is a priority, but we all know priorities can change. Core values, on the other hand, are those nonnegotiable and unchanging principles that are woven into an organization's DNA.
Cindy Lew, the director for Environment, Health and Safety for Acklands-Grainger, illustrates the difference between a priority and a core value by pointing to our morning routines. We all have our own ways of preparing for the day, but a typical routine might look something like this:
Wake up

Use the restroom

Shower and/or shave

Have breakfast

Drink a cup of coffee or tea

Read or listen to the news

Buckle up and drive to work
The routine can vary, but one of these activities represents a basic value rather than a priority. Do you know what it is?
Think about what happens when you wake up late. You might skip breakfast, grab a cup of coffee at work and save the news for later, but there's one thing that wouldn't change. Whatever else might happen, you'd still buckle your seat belt before driving to work.
This thought experiment demonstrates that priorities can be reshuffled, but core values (like buckling your seat belt) remain consistent. Any organization that wants to foster a culture of safety must make it a core value. It can't take a back seat to production deadlines, productivity incentives, stockholder interests or anything else. Until an organization makes this commitment, its culture of safety will be ineffective, propped up by empty slogans. Creating a culture of safety isn't easy, but if the health and well-being of employees really matters, an organization must go all in.
Creating a Safety Culture
OSHA agrees with Dr. Scott and Dr. Loushine on the critical role culture plays in reducing workplace accidents. Its Creating a Safety Culture fact sheet states: "It's been confirmed by independent research that developing strong safety cultures have the single greatest impact on incident reduction of any process. It is for this single reason that developing these cultures should be top priority for all managers and supervisors."
OSHA identifies many keys to building and maintaining a culture of safety, but the first (and perhaps most crucial) is buy-in from top management. Getting senior leadership to accept safety as a core value is vitally important because everything else builds on that foundation. If leadership isn't fully committed, safety and health will compete against core business concerns like production and profitability — and safety will often lose. Senior leaders must be willing to embrace safety decisions that could have negative short-term effects on the bottom line. With support from above, middle-level managers and front-line supervisors can have the confidence and authority to coach best practices without having to defend the effect on productivity.
A comprehensive safety culture doesn't spring up overnight. It can take years to build one, and it often involves a process of continual improvement. OSHA describes it this way: "Top management support of a safety culture often starts in acquiring a safety director, providing resources for incident investigations, and safety training. Further progress toward a true safety culture uses accountability systems. These systems establish safety goals, measure safety activities, and charge costs back to the units that incur them. Ultimately, safety becomes everyone's responsibility, not just the safety director's. Safety becomes a value of the organization and is an internal part of the operation."
The end result is an organization where everyone takes responsibility for safety, and employees at all levels are comfortable drawing attention to unsafe conditions and behaviors. With a healthy culture of safety, front-line employees wouldn't think twice about reminding someone of the dangers of "slip, trip and fall" hazards, whether that person is a peer or the company president. Safe practices trump titles in a culture of safety.
As a cherry on top, there are the other, more holistic benefits that companies with strong cultures of safety often enjoy. According to OSHA, "a company with a strong safety culture typically experiences few at-risk behaviors, consequently they also experience low incident rates, low turnover, low absenteeism, and high productivity. They are usually companies who are extremely successful by excelling in all aspects of business and excellence."
Front-line Supervisors: The Linchpins of a Safety Program
According to Dr. Loushine, front-line supervisors have the greatest ability to move an organization in the right direction after it has committed to safety as a core value. He calls them the linchpins of an organization's safety program because they convey safety strategies at the tactical level.
Dr. Loushine says that workplace fatalities occur most often when employees are asked, or decide on their own, to perform a function outside their normal responsibilities. He believes that employees can become so single-minded in their focus on a new task that they leave themselves vulnerable to hazards. That's where front-line supervisors should step in: "The focus of workers is on the work or task at hand, and because of this, the front-line supervisors must be there to watch the backs of their employees."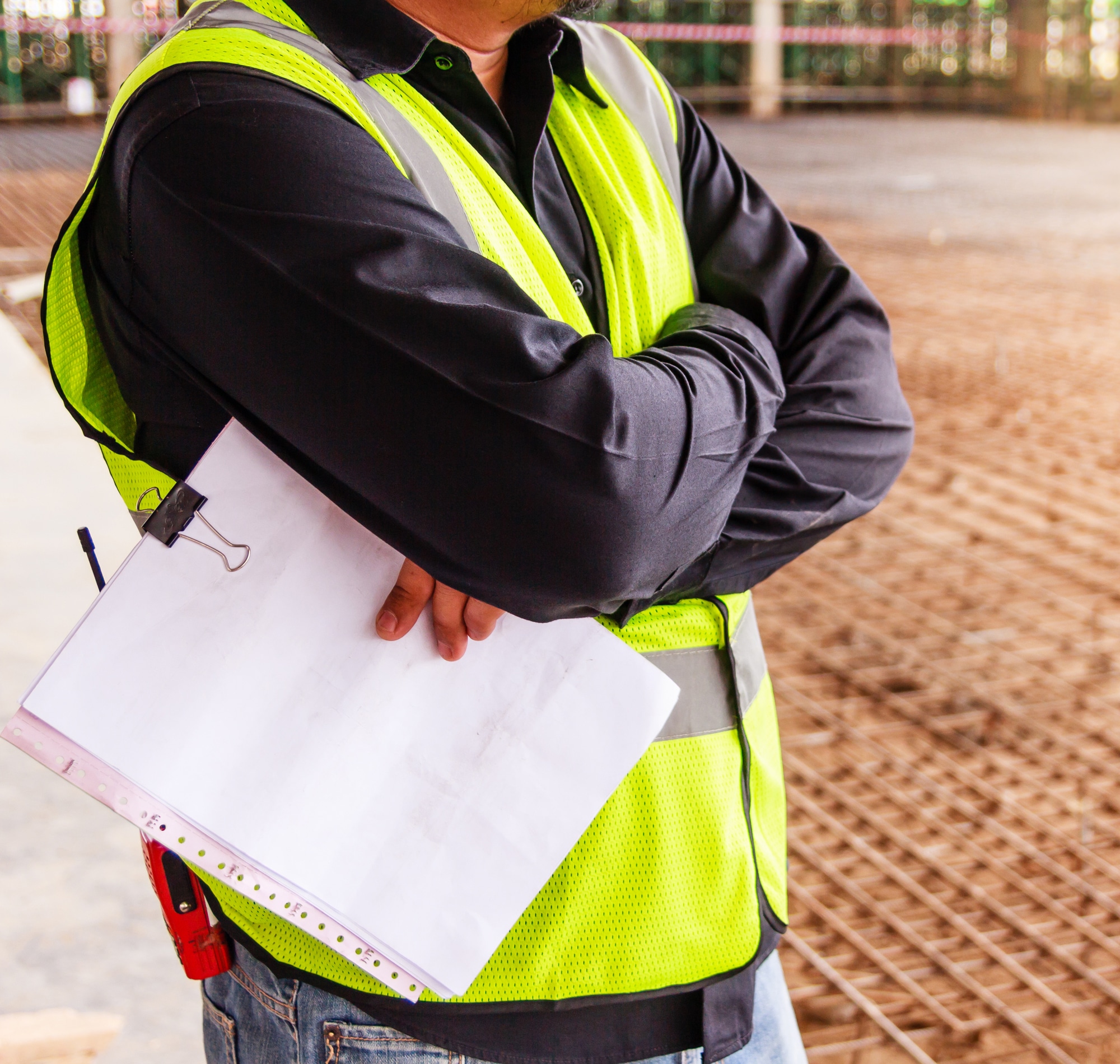 To prepare front-line supervisors for this role, Dr. Loushine says that top management must double down on the investment in them as vital safety resources — one that is both psychological and financial. Psychologically, supervisors must trust that top management will support their in-the-moment safety decisions, even if they lower productivity for the day. Supervisors must be confident that if they see a safety problem that warrants shutting down the line or suspending production, leadership will offer unwavering support. When safety is a core value, it can't be overridden by production deadlines and productivity incentives.
Management must also invest in the safety knowledge of front-line supervisors. To help eliminate workplace fatalities, Dr. Loushine says, "The supervisor needs not just tactical safety training, but also education in common workplace scenarios that are more prone to catastrophic injuries or fatalities." Front-line supervisors need to know specific OSHA standards, but they should also see the big picture, knowing (for example) that a higher risk of severe workplace accidents is associated with certain situations, like those involving newer employees, employees doing unusual tasks, older workers (age 55 and above) and contractors or temporary workers, as well as certain types of work._
A properly trained supervisor will identify concerns and coordinate targeted training before an incident occurs, which makes the investment in the supervisor's safety knowledge all the more important. As Dr. Scott says, "It's the responsibility of the employer to identify gaps in safety training and then perform purposeful training to fill those gaps." A supervisor who is knowledgeable not only in the "how" of safety but in the "why" is invaluable for plugging any front-line training gaps.
OSHA: Trusted Safety Resource
OSHA is an important partner in the drive to eliminate workplace fatalities. Part of its mission, according to the legislation that established the agency, is to give companies the blueprints and resources they need to "furnish to each of [their] employees employment and a place of employment which are free from recognized hazards that are causing or are likely to cause death or serious physical harm to his employees." OSHA also carries an enforcement "stick" to use against those employers who take a cavalier approach to safety.
There are many examples of OSHA working to improve its guidance. In recent years, the agency has been actively updating existing regulations and proposing new ones. For example, the 2012 update to its Hazard Communication standard (29 Code of Federal Regulations (CFR) 1910.1200), which puts U.S. employers in synch with portions of the Globally Harmonized System (GHS) used by the rest of the world, was a progressive and overdue move. This update covers more than 43 million workers who produce or handle hazardous chemicals in over five million workplaces across the country. It is expected to prevent more than 500 workplace injuries and illnesses and 43 fatalities annually._ 
Similarly, OSHA proposed an update to the Walking-Working Surfaces standard for general industry (29 CFR 1910 Subpart D). The update is more user-friendly and will help employers better understand how to prevent slips, trips and falls. It also incorporates personal protective equipment (PPE) as an option for employers who can't eliminate hazards through engineering or administrative measures. And it adds these enhancements while maintaining four feet as the threshold for determining when safety measures must be implemented in general industry. OSHA's efforts to improve this standard is important because slips, trips and falls are a leading cause of workplace fatalities, with falls to a lower level alone responsible for 660 total deaths, or 14 percent of all fatalities, in 2014. OSHA estimates its revision will prevent 3,706 injuries and 20 fatalities annually._
OSHA also made progress toward more effective enforcement recently when it updated its maximum penalties for the first time since 1990. The 78 percent increase, which took effect August 1, 2016, also includes an annual inflation escalator. The escalator will ensure that it won't be another 25 years before OSHA updates the financial disincentives it can impose on those employers who choose to place their workers' health and well-being in jeopardy.

OSHA deserves credit for evolving while also continuing to push employers to maintain safe work environments. The examples of progress described above will certainly save hundreds of lives over the next decade. The challenge for OSHA is to continue evolving as a safety educator and partner for employers who want to do the right thing but lack the necessary expertise. As a trusted safety resource, OSHA can have an even greater influence on workplace fatality rates.
Workers: Advocates for Their Own Safety
Employees have the most at stake in the effort to eliminate workplace fatalities, as their lives are in the balance. Workers must embrace their role as advocates for their own safety. They must take their training to heart and understand that safety is just as important as showing up on time and meeting performance expectations. In organizations with strong cultures of safety, employees will see it as their responsibility to share feedback with their leaders and peers if they see something that violates established safety guidelines.
In organizations that have not yet made safety a core value, employees should still share safety concerns with supervisors or managers. And if these leaders seem unresponsive, or if there's a concern about retaliation, employees must be willing to reach out to OSHA for support and protection. Thirteen lives a day are at stake, and looking the other way won't help.
There's work to be done at home, too. Parents whose children are new to the workforce should make sure that job safety is on the minds of these young workers by asking questions about the work they're doing and the safety training their employers are providing. Basic occupational safety and workplace rights are not usually taught in school, so parents and other influential figures have an important role to play in the lives of young workers.
Conclusion
The drive toward zero workplace fatalities is a team effort — employers, OSHA and the workers themselves must all collaborate. It won't be easy or inexpensive, but if lives really do matter more than the bottom line, safety must become a core value everywhere.
The changes we make together will never bring back the wonderful, kind-hearted cousin I lost that May afternoon in 1998. And while we can never heal the wounds that remain in my family, or the other tens of thousands of families who have equally painful stories, we owe it to the memories of all those who have died trying to put bread on the table. We must chase perfection — a fatality-free workplace. As Dr. Scott says, "No one should have to die trying to feed their family."
How Do You Talk About Safety Culture?
Grainger is rewriting the conversation in our new white paper, "How We Should Talk About Safety Culture." This white paper gives safety leaders strategies to make real change.
Sources
1. OSHA. Commonly Used Statistics. https://www.osha.gov/oshstats/commonstats.html
2. OSHA. Commonly Used Statistics. https://www.osha.gov/oshstats/commonstats.html
3. AFL-CIO. Death on the Job. 2013. http://www.aflcio.org/content/download/79181/1933131/DOTJ2013.pdf
4. U.S. Bureau of Labor Statistics. 2016. http://www.bls.gov/iif/oshwc/cfoi/cfch0013.pdf
5. AFL-CIO. Death on the Job. 2013. http://www.aflcio.org/content/download/79181/1933131/DOTJ2013.pdf
6. U.S. Bureau of Labor Statistics. 2016. http://www.bls.gov/iif/oshwc/cfoi/cfch0013.pdf
7. U.S. Bureau of Labor Statistics. Revisions to the 2014 Census of Fatal Occupational Injuries. 2016. http://www.bls.gov/iif/cfoi_revised14.htm
8. OSHA Fact Sheet. Hazard Communication Standard Final Rule. https://www.osha.gov/dsg/hazcom/HCSFactsheet.html
9. Department of Labor. Walking-Working Surfaces and Personal Protective Equipment (Fall Protection Systems); Proposed Rule. 2010. https://www.osha.gov/pls/oshaweb/owadisp.show_document?p_table=FEDERAL_REGISTER&p_id=21518
10. OSHA. OSHA Penalties Adjusted as of August 2016. https://www.osha.gov/penalties/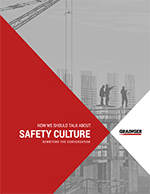 GET WHITE PAPER