For several years running, the number of violations involving fire sprinkler piping and associated support systems has increased for many healthcare institutions. Often, the culprit is a contractor who sees the sprinkler pipes as an easy way to hang new data cables, electrical conduits, or pneumatic tubes.
Given the steady march of patient-focused medical and communications technologies, hospitals are in a constant state of physical redevelopment. Ceilings and walls are opened regularly to install new cables, ducts, wires, and tubes. In their haste to complete these projects, inexperienced contractors may drape the new lines over the piping and/or thread them through the sprinkler system's supporting structure.
Such scenarios are common and getting worse, says Kirk Kaiser, owner of Barrier Compliance Services, a nationwide containment contractor and Grainger's exclusive national partner for fire and smoke barrier solutions. "As hospitals become more digital, the volume of cables is growing," Kaiser explains. "Unfortunately, the sprinkler pipes are supporting an increasing percentage of the cabling, in violation of the NFPA's fire suppression system regulations."

NFPA Compliance
Kaiser is referring to NFPA 25, Standard for Inspection, Testing and Maintenance of Water-Based Fire Protection Systems, put out by the National Fire Protection Association. Section 2-2.2 of the standard states, "Sprinkler piping shall not be subjected to external loads by materials either resting on the pipe or hung from the pipe."  
Violations of the code have become a hot button issue for CMS (U.S. Centers for Medicare & Medicaid Services) and accreditation agencies like the Joint Commission, which accredits approximately 5,000 hospitals yearly on behalf of CMS. A 2014 survey by the Joint Commission documented 750 violations of the standard involving inappropriate use of a sprinkler system to support other systems, with the vast majority (496 violations) involving low voltage cabling.
"If the contractor hangs a cable from a sprinkler pipe in one area, he or she is likely to hang it elsewhere, making the problem rampant and costly to remediate," Kaiser says. "Regrettably, these violations often happen unbeknownst to hospital leadership, since the work occurs in a closed-off area in the above ceiling well."
In some cases, contractors may be unaware of the NFPA standard or downplay its significance. Metal pipes with firm support systems appear to be a convenient means of supporting lightweight cabling.
"We've seen cables wound around sprinkler pipes, zip tied to them, and hung on the pipe's J-hooks," says Kaiser. "In older hospitals where the ceilings are jammed with old telephone lines and unused data cables stuffed into table trays and pathways, there is little or no space left to install new cabling. A sprinkler pipe looks like a godsend."
Danger of Violations
However, sprinkler supporting structures are designed to bear only the static load of the pipes and the dynamic flow of water. When water courses through a pipe, it creates lateral forces that require specialized bracing. If the hospital is built in a seismic area, additional bracing is required. "Any supporting additional items can lead to premature failure of the system during a fire," warns the American Society for Healthcare Engineering (ASHE)
When sprinkler piping supports structures other than the sprinkler system, an accreditation agency inspecting the hospital will write up a Requirement for Improvement (RFI) mandating correction of the issue within 60 days. "Typically, the corrections don't involve a small section of piping," says Kaiser. "When these problems appear, they tend to be everywhere, creating tremendous pressure to remediate the violation."
Another related NFPA standard violation involves the safety of firewalls — firestops and smoke barriers permitting egress for sprinkler pipes that are subsequently degraded with larger holes to accommodate cables, tubes, and electrical conduits.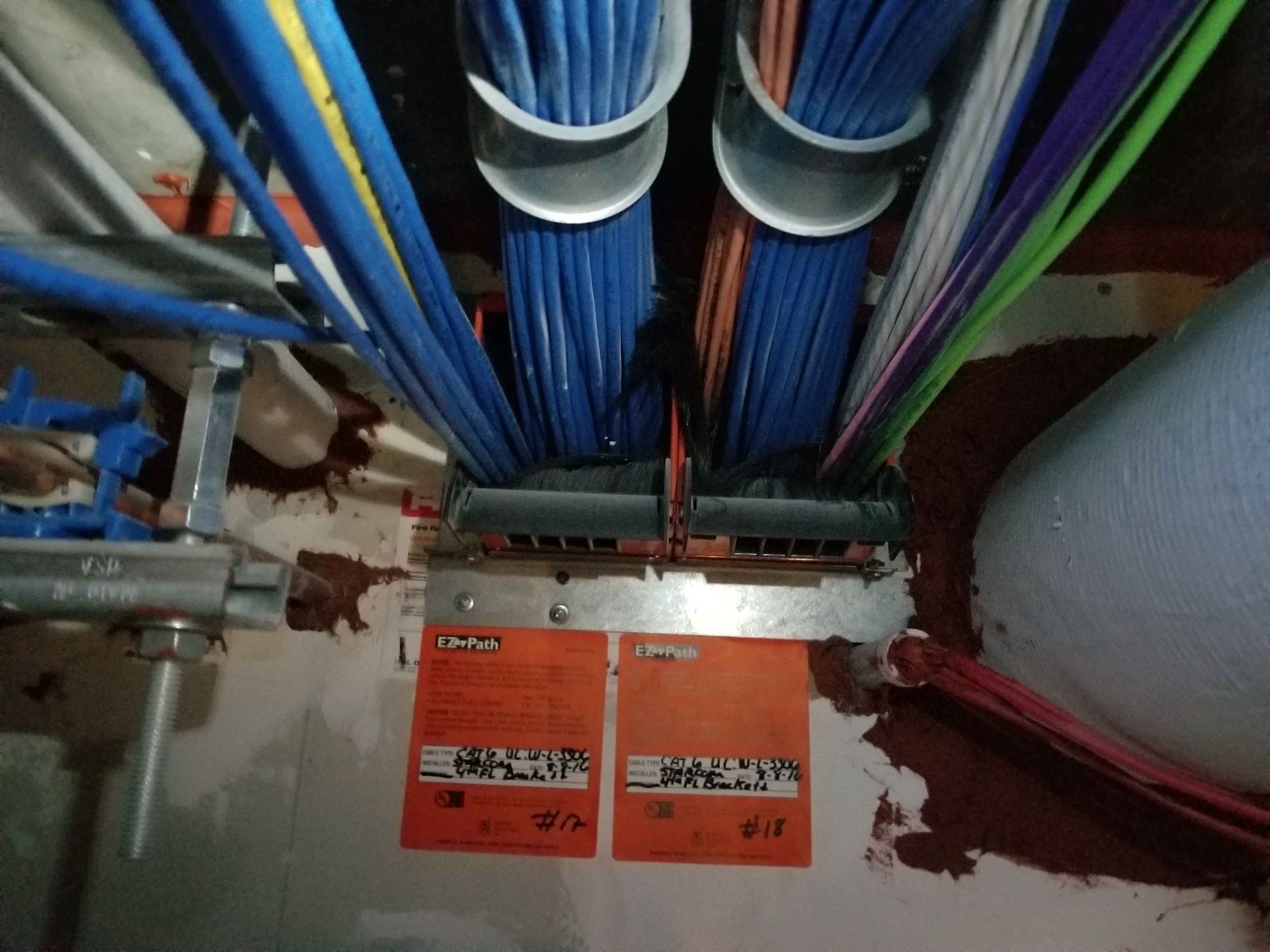 These are also expensive violations to remedy. The cost to repair firewall deficiencies discovered during an inspection of wall and ceiling enclosures is approximately $700 per issue.
Since these violations affect the safety of patients and staff and are a matter of public record, a hospital's CMS accreditation and its reputation are both at risk.
"No hospital is immune to patient safety standards, but there's a difference between regulations governing trash on the floor and the fire suppression system in the ceilings," says Kaiser. "Both are worrisome violations, but a sprinkler system that fails cannot be tolerated."
The Joint Commission and CMS affirm this view. "The Joint Commission and CMS have zero tolerance that prohibits anything being supported by the sprinkler piping system, including incidental contact," the commission notes. "This is a condition that must be corrected when discovered, and prevented in all future projects."
Actions for Healthcare Facilities Managers
It can be challenging for healthcare facilities managers to monitor all data cable and other line installations. Formal policies requiring ongoing monitoring of these projects is needed, as many hospitals face confusion over who is responsible for oversight of these innovation and digitization projects.
"If the installation or remediation involves communications cables, is IT in charge of the due diligence and continuous vigilance or is it the job of facilities managers?" asks Kaiser. "Since these projects tend to be fairly extensive, consuming months in many cases, the decision is often to simply trust that contractors will do the job right, with nobody looking over their shoulders."
To be fair to the contractors, hospitals are required to provide pathways for the cabling and other line systems. When these pre-built pathways are not in place or otherwise compromised by newer and abandoned cables, tubes and conduits, there's a risk of corners being cut to save time.
To remain code compliant, the onus is on hospital leadership to take charge. Planning ahead is important. ASHE advises that hangers for future data cable, electrical wires, pneumatic tubes and other line installations be planned for and in place before new projects start.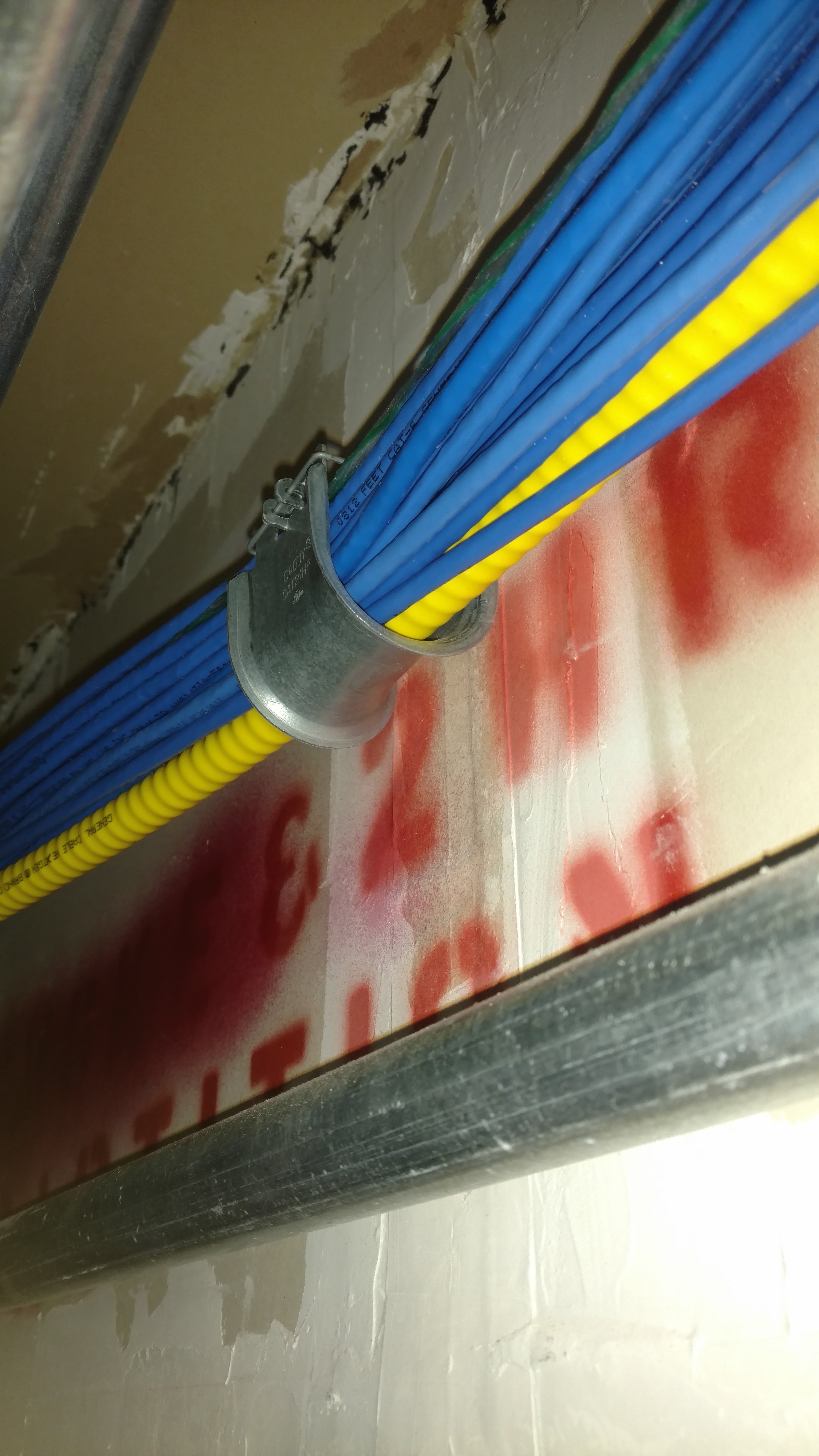 Kaiser agrees. "Hospitals need to make sure that pathways are in place for future projects, with the tray tables and J-hooks already installed," he says. "And contractors also should be trained to know what to do if and when they run into a problem that could result in a code violation."
Another best practice is to outsource compliance responsibilities to a third-party contractor management organization like Barrier Compliance Services. "We can help hospitals design clear policies and procedures, put them in place, and conduct regular `spot checks' to ensure the job is being done correctly and compliantly," Kaiser says.
When it comes to the life-saving aspects of fire suppression systems, it's well worth investing the resources in getting the job done right the first time. Learn more about how Grainger can help your facility navigate healthcare compliance.
Kym Orange Jr. is an accomplished healthcare strategy, marketing and sales professional with experience in strategic planning, employee development, sales & marketing, and business management. His current responsibility and focus since 2011 includes creating unique healthcare value through insight-driven solutions and ensuring the delivery of positive customer experiences through various Grainger business channels. Kym holds a BA from Indiana University in Bloomington, IN.