There are plenty of opportunities for energy savings — whether you work in a plant, hospital, government or manufacturing facility. By investing in these quick wins and high-value upgrades, you can help make your facility more sustainable and save some money in the process.
Investing in sustainable supply chains and facilities is good business: 33 percent of consumers choose brands they believe are doing social or environmental good.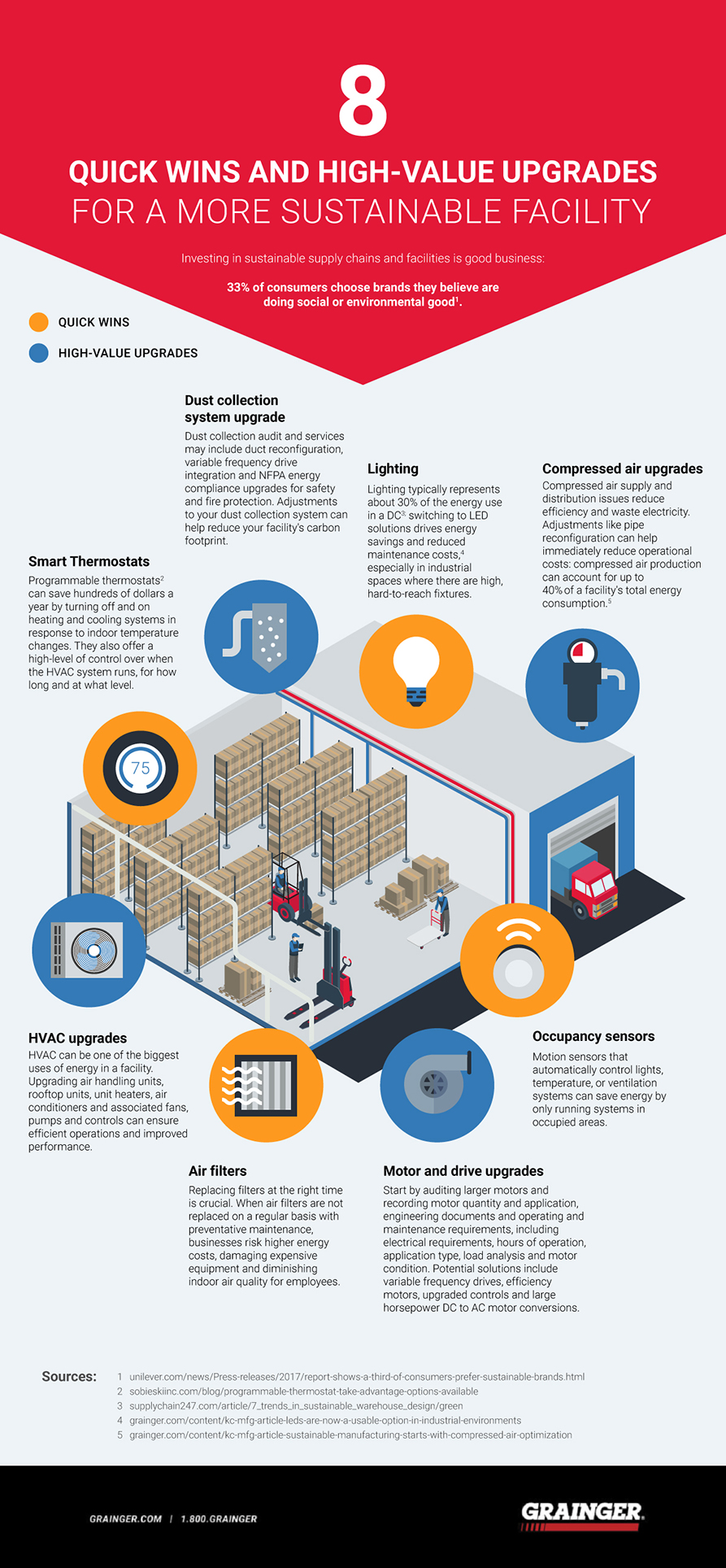 USE THIS SELF-ASSESSMENT SCORECARD TO EVALUATE THE ENERGY EFFICIENCY OF YOUR BUSINESS.