Services | Sustainability Services
Sustainability Services

No matter where your organization may be in its sustainability journey, count on Grainger for the products and services to help achieve your goals. Put our experience with environmentally responsible solutions and relationships with key suppliers to help your business reduce its carbon footprint.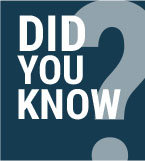 About 39% of a building's usage costs are tied to lighting. (Source: Commonwealth Edison)
Approximately 30% of the energy used in most buildings today is either unnecessary or used inefficiently. (Source: Electric Choice, 2017)
Grainger's sustainable supply chain efforts were responsible for the equivalent reduction of 85 million metric tons of carbon dioxide emissions in 2017. (Source: Grainger) (Source: GE)
Sustainability Solutions
Grainger Energy Services
• Compressed Air System Studies & Upgrades

• Dust Collection System Studies & Upgrades

• Electric Vehicle Charging Station Installations

• HVAC Filter Change-Out & Preventative Maintenance

• HVAC Optimization & Upgrades

• Motor & Drive Upgrades

• Steam System Assessment & Upgrades

• Water Conservation Upgrades
Grainger Lighting Solutions
• Interior Retrofit & Upgrade Solutions

• Exterior Retrofit & Upgrade Solutions

• Midstream Utility Rebate Incentives

• Disposal & Recycling Solutions
Grainger Supplier Services
• Greenguard Certification Programs
• LEED Certification & Reporting Assistance
• Recycling & Disposal Programs
• Site Assessments & ROI Calculators
• Waste Audits
• And More
Contact your Grainger rep or
call 1.800.GRAINGER.