Water Saving Tips to Help You Save Time and Money
Articles and Info
You Can Use: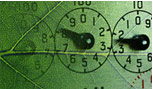 Grainger Green Resources
Learn More >
---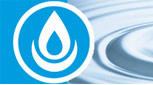 Water Conservation
Learn More >
By evaluating your water usage and implementing water conservation practices, your facility may realize reduced operating expenses through reduced water and sewer usage and energy savings.
To help you develop a plan for conserving water in your facility, here is a checklist to get you started:
Increase Employee Awareness
Put up signs encouraging water conservation in kitchens, locker rooms and restrooms.
Assign an employee to determine and monitor the quantity and purpose of water use and to identify water waste.
Offer incentives to employees whose suggestions to save water also save money and brainstorm other methods to conserve water.
Inform your chemical suppliers or service contractors (cooling tower, laundry, dishwasher, landscaping) that water efficiency is a priority.
Adopt Water-Saving Maintenance and Equipment
Set attainable goals for water use reduction. Read water meters weekly to monitor the success of your water conservation efforts and let employees know how they're doing.
Use water-efficient plumbing fixtures, appliances and other equipment. (Use the WaterSense® approved products to be assured that the products meet water efficiency standards. See information at the end of this article)
Use a broom, rather than a hose, to clear sidewalks, driveways, loading docks and parking lots.
Check your water supply system for leaks. Repair dripping faucets and toilets that run continuously or leak.
Keep equipment calibrated and operating properly.
Adjust Equipment to Use Less Water
Discontinue use of continuous flows and reduce other intermittent discharges of water.
Install water saving devices to decrease consumption, such as toilet dams, flappers, flow reduction valves, faucet aerators, and cooling system devices.
Use water recycling systems for chillers and cooling towers.
Consider installing energy- and water-efficient air conditioning equipment.
Identify discharges that may be re-used, and implement re-use practices. Some discharges with potential for re-use are:

Bottle and can soak and rinse water
Cooler flush water, filter backwash
Pasteurizer and sterilizer water
Final rinses in wash cycles, tank cleaning, keg washers, fermenters
Refrigeration equipment defrost
Equipment cleaning
Floor and gutter wash
Design and Maintain Landscapes for Efficiency
Landscape irrigation practices in the US consume large quantities of potable water. Outdoor uses, primarily landscaping, account for 30% of the 26 billion gallons of water consumed daily in the US.
Hire a landscape manager or service experienced in water-efficient landscaping concepts.
A hearty rain can eliminate the need for watering – install a rain sensor that shuts down automatic irrigation systems when it rains. Make monthly (or even better – weekly!) adjustments to your irrigation controller to account for weather changes.
Consider using an automatic sprinkler control system that allows you to program and control your water output directly from your computer via a wireless link. The system automatically connects to weather satellites to adjust the sprinkler schedule to rain and other climate patterns in your area and lets you view how much water you're saving in real-time on your computer. Weather-based irrigation controllers can save nearly 24 billion gallons per year across the United States—approximately equal to more than 7,000 hoses constantly running for a full year!
Water your lawn in the early morning or in the evening, when temperatures are cooler and water isn't lost to evaporation. However, watering in the evening can promote fungus or other lawn diseases.
Consider using low-volume irrigation, such as a drip irrigation system. It is a good alternative for flowerbeds and shrubs that applies water directly to the roots, which significantly reduces evaporation. This can be an effective strategy for earning LEED credits for reduced water use.
Limit or exclude water demanding turf areas to where they are actually necessary, such as picnic areas, playgrounds and sports fields. Use low water turfs and native or regionally adapted plants in other areas.
Design watering systems with dual lines to irrigate turf separately from trees, shrubs and perennials, which require less water.
Investigate the availability of reclaimed water for irrigation and other approved uses.
WaterSense® A Guide to Water Efficient Products
WaterSense® is a voluntary public-private partnership program sponsored by the EPA. WaterSense® is the symbol for water-efficient products, services and practices. By setting performance and water use specifications, WaterSense® helps consumers and businesses identify products that meet EPA criteria for efficiency and performance. WaterSense®-labeled products are approximately 20% more water efficient than conventional models in the same category. Generally, WaterSense®-labeled products perform their intended function as well as or better than their less efficient counterparts. For more information, go to www.epa.gov/watersense
Source: www.epa.gov/watersense
Related Links: