Focus on Three Components for Effective Sustainable Building Design
Articles and Info
You Can Use: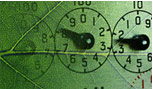 Grainger Green Resources
Learn More >
---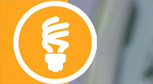 Energy Management
Learn More >
---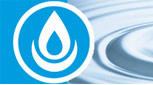 Water Conservation
Learn More >
---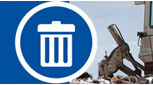 Waste Reduction
Learn More >
---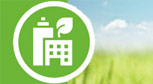 Improve Indoor Air Quality
Learn More >
---
Since 2003, USGBC membership has more than quadrupled in size, and new project registrations for LEED certification have grown by 75% over the past few years.
Added to LEED® are several other local, state and national programs like the California Energy Commission's (CEC) Title 24, the Environmental Protection Agency's (EPA) ENERGY STAR® and the residential market's Home Energy Rating System (HERS) index and National Green Building program.
In addition to incentive programs like LEED, standards bodies around the world are now requiring compliance with a variety of energy efficiency and environmental regulations and codes.
The AHSRAE/IESNA energy efficiency code, NFPA 900 Building Energy Code and IECC (International Energy Conservation Code) standards now all provide minimum requirements for the energy-efficient design of commercial buildings. The latest edition of the International Residential Code (IRC) includes new requirements for energy efficiency in one- and two-family dwellings.
In the electronic manufacturing industry, more than 30 states have already adopted or have pending legislation with directives like RoHS (Restriction of Hazardous Substances) that ban new electrical and electronic equipment from containing more than specified levels of hazardous substances. NEMA's (National Electrical Manufacturers Association) "Call to Action" also calls for manufacturers to reduce the content of hazardous substances in all NEMA-covered products by 2014.
These current programs and standards are just a few examples of efforts to improve the environment, and several other initiatives on the horizon will undoubtedly drive companies and individuals to further examine innovative products that optimize sustainable building design.
Sustainable Building Design
One of the buzz words that has emanated from the new global environmental initiative is "sustainability," and while many are promoting it, few truly understand what it means. In the context of building design, sustainability seeks to minimize the negative environmental impact of buildings by enhancing efficiency and moderation in the use of energy, space and materials. Simply put, sustainable building design involves saving energy, using space efficiently and reducing waste over the lifecycle of a building.
Energy savings can be accomplished in many ways, including deploying renewable energy sources like solar and wind power; shifting to energy efficient equipment like ENERGY STAR computers and electronics; implementing of design strategies that reduce dependence on air conditioning or other power hungry systems; relying more on natural lighting; and simply turning off lights when not in use. Optimizing energy performance and savings is one of the most significant categories under the LEED certification program. Two areas to focus on are lighting controls and data centers.

Lighting Controls – in the U.S., lighting consumes 22% of electricity and represents $40 billion a year in energy costs. Newer technologies such as occupancy sensors, dimmers and daylighting controls can help meet the latest codes and standards.
Data Center Solutions – according to the EPA, energy used by U.S. data centers is estimated at over 61 billion kilowatt-hours (kWh), which is more than 1.5% of total U.S. consumption. Much of the data center energy consumption is directly related to the amount of heat generated by networking equipment and the amount of cooling and air movement required to keep the equipment functioning properly. Solutions that eliminate airflow obstruction can help reduce dependence on cooling systems and potentially contribute to LEED certification. Solutions include open column systems, cable management and newer power distributions systems.

Space efficiency has become a key component in sustainable building design. For LEED certification, architects strive to maximize interior daylighting through the introduction of daylight and views into occupied areas of a building. This requires an open floor plan to avoid blocking areas off from exterior windows. In fact, the LEED rating system for new construction provides points for maintaining a direct line of sight to the outdoor environment in either 75% or 90% of occupied areas. The use of a raised-floor system can also improve space efficiency by supporting more efficient underfloor systems and reducing overall building height. Two areas to focus on are power/data delivery systems and raised floor solutions.

Delivery Systems – the use of open-space to maximize interior daylighting in LEED-certified facilities depends on the ability to provide power and communications in these environments. Newer options include floor boxes, fire-rated poke-throughs, power poles and surface raceways.
Raised Floor Solutions – a raised floor facilitates the use of underfloor systems that can offer improved HVAC efficiency and control, facilitate easy access to power and communications, and reduce the need for large overhead air plenum space that may ultimately result in overall higher building height.

Reducing waste during construction or over a building's lifecycle directly minimizes the negative environmental impact of a building. Any product that is reusable and reconfigurable contributes to waste reduction because less material is required to upgrade or reconfigure to accommodate future changes. It is also important that building products match the lifecycle of a building to avoid frequent replacement. This helps reduce the demand for virgin materials associated with the replacement products and reduces the waste associated with disposal of the products being replaced. As a result, product quality and longevity is gaining importance among those designing sustainable buildings, and owners are now more willing to invest in products that provide these benefits.

Reusable and Reconfigurable - Business and technology is constantly changing and evolving, and being able to relocate components to accommodate staff changes, reconfigure systems to support new power and communications needs, and reuse components in new spaces is a critical aspect of sustainable building design. Use of modular systems is key to help prevent entire systems from being replaced.
Matched to Building Lifecycle – look for quality products that will stand the test of time. There is less chance of replacements being required and waste ending up in a landfill.
Waste & Material Diversion – look for products with minimal packaging (consider bulk packaging) and fewer hazardous chemicals like lead, mercury, cadmium, hexavalent chromium, etc.
Building For Sustainability Makes Economic Sense
Building for sustainability was once considered extremely expensive, but recent technological advancements and increased demand have resulted in a decrease of initial construction costs associated with "going green." According to recent research, the cost to build a sustainable LEED-certified building is associated with approximately a 1% increase on initial costs at the lower end and 11.5% increase at the higher end. In other words, an initial construction cost of $1M would only cost an additional $10K for the lowest level of LEED certification or an additional $115K for the highest level of LEED certification.
The slight increase in initial construction becomes inconsequential when considering the fact that a sustainable building typically reaches a positive return on investment in the first two years and ultimately offers significantly reduced operating cost over the lifecycle of the building.
Any element that saves energy cuts down on operational costs. Any element that is reusable and reconfigurable, or that matches the lifecycle of a building, cuts down on retrofit costs. Together, operational and retrofit expenses make up 75% of a building's lifecycle cost over a 40-year period. At the same time, construction only accounts for 11%.It therefore makes more sense to slightly increase construction cost to save more over the long term.
In addition to reducing impact on the environment and decreasing costs over a building's lifecycle, sustainable building design also improves worker productivity and job satisfaction due to healthier working environments. A recent North American study revealed that brighter office conditions increased performance by more than 10%. Studies show that LEED-certified buildings have a significantly reduced number of missed work days among employees and lower employee turnover. A California-based company actually experienced a 40% drop in absenteeism after deploying skylights and lighting controls. It is also estimated that sustainable buildings generate higher rental rates, lower vacancy rates and higher market values compared to conventional buildings.
Information courtesy of Hubbell Wiring Systems