How Will El Niño Affect Your Neck of the Woods this Winter?
Articles You Might
Also Like
El Niño is a weather phenomenon involving a section of the Pacific Ocean west of Peru that warms up, causing changes in the atmosphere that can dramatically affect weather patterns globally. Forecasters at NOAA's Climate Prediction Center say this year's El Niño could be among the strongest on record, and will likely rival the most powerful 1997 event.
For the United States, El Niño can shift the track of winter storms that normally keeps the jungles of southern Mexico and Central America wet, and moves them over California and the southern United States. This is generally considered a positive as it typically brings milder than normal temperatures in the north, and much-needed rain to California.
So how will your neck of the woods fare this winter? Will you be ready if you get more rain or snow?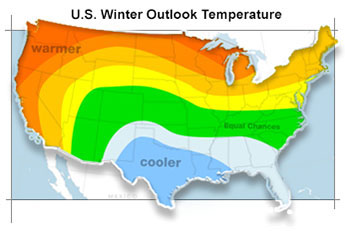 West
Above-average temperatures across the West could mean drier conditions.
Midwest & East
Look for warmer temperatures for the Midwest and East.
Alaska & Hawaii
Alaska and much of Hawaii will be warmer than average.
Southern Plains & Southeast
The southern Plains and the Southeast will most likely experience below-average temperatures. Will that mean more rain or even snow?
---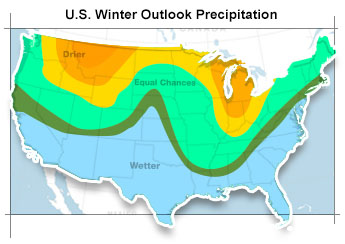 Pacific Northwest & Rockies
Parts of the Pacific Northwest and northern Rockies will be drier than average.
Great Lakes & Ohio Valley
Look for drier conditions for areas near the Great Lakes and Ohio Valley.
Southern California
Southern California will see wetter conditions.
Southern States
& East Coast
Wetter-than-average conditions for the southern states, to Florida, and up the East Coast.
Alaska & Hawaii
Southeastern Alaska could see above-average precipitation; Hawaii will most likely be drier than average.
Sources:
noaanews.noaa.gov/stories2015/101515-noaa-strong-el-nino-sets-the-stage-for-2015-2016-winter-weather.html
latimes.com/local/lanow/la-me-ln-el-nino-temperatures-new-record-20151117-story.html
fox43.com/2015/10/15/noaa-releases-prediction-of-2015-2016-winter-season/