How to Select a Television for a Patient Room
It can be overwhelming to research and select a television for your patient room. Television technology advances rapidly, and there is a seemingly endless selection of screen types, resolutions, and features. It is more information than most people are able to keep up with, so RCA Commercial has prepared the following tutorial to guide you in your selection.

Articles You Might Also Like:
Related Products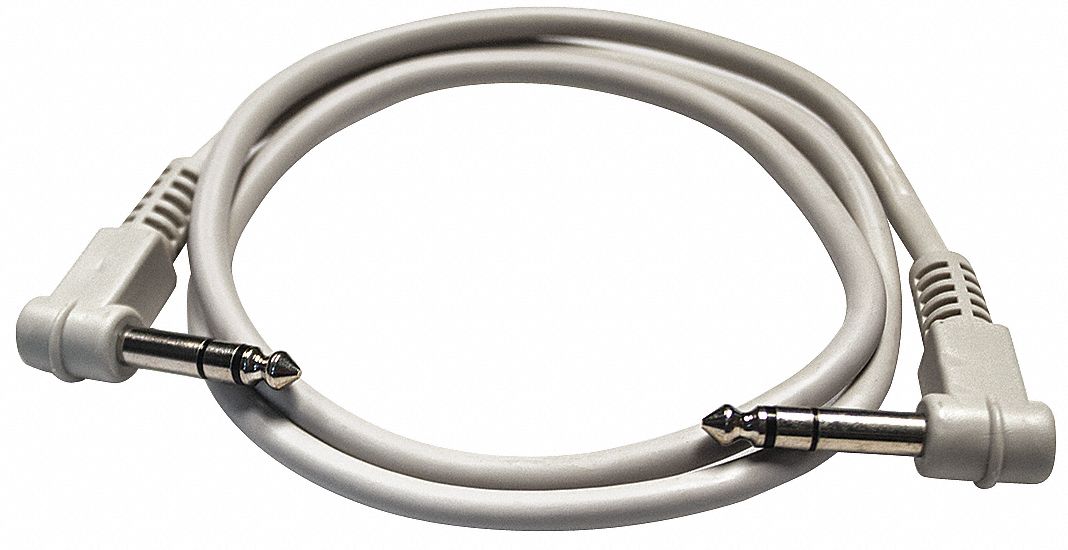 ---
Healthcare-grade versus Consumer-grade
UL Listing
UL has very stringent requirements that must be adhered to before classifying a TV as a healthcare-grade television, such as:
Isolated pillow speaker ports to eliminate shock hazards

Healthcare-rated grounded power cords
Certified safe for oxygen-enriched environments
Shielded circuit boards to prevent outside interference with other electronics in the facility

All RCA Commercial Healthcare TVs meet or exceed these UL Healthcare requirements.
Pillow Speaker Control Port
Pillow speakers are the best choice in patient rooms, because they are built to withstand the medical environment. They can be wiped down and sanitized.
If your facility uses pillow speakers, then a healthcare-grade TV is your best option
Not all healthcare-grade TVs are compatible with your pillow speaker equipment. We handle many calls from medical facilities who complain about this.
All RCA Commercial healthcare grade TVs are compatible with whatever pillow speaker equipment you have because we have a switch called a multi-protocol selector that allows the TV to adapt to your system automatically.
Consumer-grade TVs do not work with pillow speakers or nurse call systems, and thus TV remotes must be used. Remotes are easily lost or broken, leading to constant spending on replacements, and they cannot be sanitized.
Warranty
When making an investment on TVs for your facility, be sure that you are backed by a warranty that covers the commercial use of TVs that could be operating full-time by a variety of users.
RCA Commercial offers a 2-year exchange with advanced replacement for product defects, which means we expedite a new television to you immediately. It is truly the most hassle-free warranty on the market.
Healthcare-graded TVs are longer lasting due to the technology that is designed to withstand the rigors of healthcare environment.
Consumer-grade TV manufacturers often void warranties when their TVs are used in a commercial environment.
Connectivity
Connectivity is critical in the age of multi-media patient education and the vast amount of 'infotainment' system providers.
TVs need to integrate seamlessly with their systems.
Connectivity requires that your TV has the right software and a RS-232 port available.
RCA Commercial TVs all have a RS-232 port. Our engineers consistently work with the 'infotainment' providers to verify that our TVs communicate properly with their systems.
Consumer-grade TVs do not have this ability.
Clone Programming
It can be very time consuming and frustrating for a facility to program all of their new TVs. We get many calls for help with this issue.
RCA TVs are easy to set up in comparison with their competitors.
RCA Commercial TVs have USB clone programming, which means that all that needs to be done is to simply program and set up one TV, then copy those settings to a USB memory stick. Then just download those same settings to each additional TV, and to any future TV that you might add. This reduces set up time by 10 minutes +/- per TV.
Consumer-grade TVs do not have this ability.
Master Remote Setup
Facilities have long struggled with patients changing TV settings. Staff then has to 'fix' these TVs, which is costly.
The facility can program a TV with a 'master' remote, and then once those features and settings are in place, then only the 'master' remote will be able to change those settings. Patients will not be able to change the TV settings, only the channels and volume. This is a very desirable benefit.
Consumer-grade TVs do not have this ability.
Commercial Menu Interface
Healthcare TVs have an additional 'hidden' or commercial menu. Within this menu interface, you will be able to:
Establish a start channel so that every time the TV is turned on it starts on the same channel
Set minimum and maximum volume levels to help control ambient noise levels
Lock out front panel buttons, thus preventing visitors from tampering with the TV
And many more settings that you can implement ....
Consumer-grade TVs do not have this feature.
Technical Support
Technical issues require the right support in place for you. It is important to know that it is available when you need it. RCA Commercial handles tech support very differently than most.
All of RCA Commercials technical support is based in Indianapolis, Indiana, and we are trained to assist you with any issue that might arise with our TVs. A toll-free number is provided, and a live person answers, ready to assist you. If called outside of business hours, a technician will return your call promptly.
Good and prompt technical support is critical, because patients and guests these days expect a properly working TV.
Consumer-grade TVs have very limited tech support at the retail and factory level.

Availability

Healthcare TVs are bought through dealers and distributors, who assist with selection, shipping, replacements, and warranties. Fewer problems, more support.