6 Reasons to Choose a Multi-Purpose Spreader
Articles You Might
Also Like: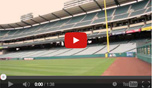 Month by Month Lawn Maintenance Guide
Learn More >
---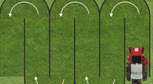 Six Reasons to Get a Zero Turn Mower
Learn More >
---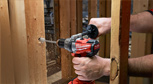 Hand and Power Tool Safety
Learn More >
---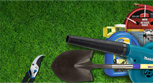 Top-Rated Outdoor Equipment
Learn More >
---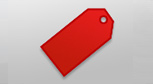 Clearance: Red Tag Deals on Outdoor Equipment
Learn More >
2. High capacity hoppers
Today's poly-hopper commercial spreaders are lighter in weight, yet will hold greater amounts of material. This equates to substantial time savings by not having to refill the hopper as frequently.
3. Electric gate
Allows the operator to quickly and efficiently adjust the material flow without leaving the vehicle, helping to minimize material waste and saving time.
4. Variable speed controller
Provides infinite spreader width control so that you are only covering designated areas. This helps eliminate waste and reduces costs by not spreading materials where you don't want them.
5. Easy attachment to existing equipment
Many of today's spreaders are designed to attach to tractors, trucks and carts through a variety of hitches and mounting options.
6. Non-corrosive construction
Rugged polyethylene hoppers and powder-coated steel frames help provide less maintenance and longer-lasting durability through all types of weather conditions and hazards.
Review the benefits! Become more efficient and consider the potential savings that can be realized by adding a new multi-purpose spreader to your line of outdoor equipment.