Salt Spreaders Help Break the Ice
As most people hunker down at the sound of another winter weather warning, snow and ice management contractors have been out reaping the harvests of abundant snowfalls. Recently, nature has been accommodating to the snow and ice management business, while money is hard to earn elsewhere in the current economy. If you plow snow, you've experienced the bounty. But if you only offer a plowing service, you're missing out on the potential increased profits of material spreading. Whether you're in the snow removal business or looking to get in the game, it may be time to break the ice and jump into the growing trend of full-service snow and ice management.
Turning White into Green To make the best of a snowy situation, why not turn that cold white stuff into some cold hard cash? The long-term winter forecast combined with the cloudy economic environment is creating the perfect storm for new people to get in the snow and ice management business or for current snow removal contractors to extend their services.
Grainger Everyday Heroes℠ Video
Series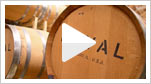 See how Everyday Heroes from all walks of life help keep things running.
You may also be interested in: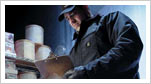 Tough Jobs: Staying Warm and Dry in Harsh Environments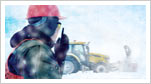 Cold Stress Resources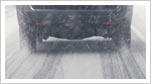 Winterizing Your Fleet
and Engines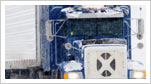 Get Your Vehicles Ready for Winter
One-stop Shopping In the sense of adding services, snow and ice management firms can be likened to discount stores. As if these stores weren't big enough in the first place, they have recently been turning into superstores, offering everything from prepared food to oil changes. Not only does this earn more business from existing customers, but the added convenience also attracts new one-stop shoppers, while adding growth and revenue to the store. No, this doesn't suggest that contractors should sell rotisserie chickens cooked over their defroster, but similarly, many successful snow and ice management firms have appealed more to clients and secured new contracts by providing the options of both plowing and spreading.
When offering new services, current clients often sign up first, especially when a good business relationship exists and the benefits are explained to them. This upselling allows a contractor to earn more money without increasing his customer base. When he does search for new clients, prospects are likely to be impressed with the service packages he has to offer and more likely to hire his business.
Beyond the typical salt and sand, spreaders present additional choices to offer customers. Other deicers, such as magnesium chloride or calcium chloride, provide options for treating ice more effectively in cold temperatures. The contractor may also consider pretreatment services, which can also help reduce liability due to slips and falls, while increasing profits. This is a relatively new concept in which material is spread before a snow event, preventing a bond from forming between the ice and pavement. The lot may still require plowing and spreading once snow begins to fall, but it will then be much easier to remove the snow and ice.
Furthermore, many snow and ice management firms have started spreading simply because their clients demand it. Liability due to injury claims is a growing concern, and while many companies are cutting costs, they continue to allocate sufficient funds toward having their properties deiced, which helps protect them from a costly slip-and-fall lawsuit.
Working Not That Hard for the Money While spreading is becoming more of a necessity in the snow and ice management business, it shouldn't be considered a burden, but rather a blessing. Spreading provides an efficient way of making money, yet requires little extra work and only a small investment to begin. Depending on the size and quality, a truck-bed or tailgate-mounted spreader ranges from $750 to $5,000. The low cost is even easier to swallow after considering the productivity and quick return on investment.
The spread-to-plow ratio in winter maintenance favors spreading. Every time a contractor plows, he can plan to spread between four and ten times. In other words, property that is plowed ten times a year may require up to 100 spreading applications. Spreading can even extend a contractor's season, since freezing rain events often occur before the first snowfall, and freeze-thaw cycles continue to require management into the spring. A spreader also helps to hedge a contractor's bets in the chance of an uneventful winter because when a season's snowfall is minimal, ice remains a perennial problem.
Not only can spreading be done more often than plowing, but it can also be done more quickly. One spreading application may only take a quarter of the time required to plow the same area, so a mid-sized lot that takes 20 minutes to plow may involve just five minutes of applying ice melt.
Getting Started When starting a spreading service, a contractor must take some time to learn about the available materials. As the conditions dictate the materials used, materials also influence the equipment decision because some spreaders do not handle certain products as well as others. For example, gravity-fed units are not ideal for sand, which tends to clump together and needs some help to discharge evenly. The corrosive nature of deicers makes durability another important factor in a purchase decision, so stainless steel and poly-constructed units are usually a better choice than regular steel spreaders.
One of the most important considerations in equipment purchases is size. A spreader that is too small for the job will lead a contractor to waste time with constant refills, but on the other hand, some contractors automatically purchase the biggest available unit, even if it is overkill for their operation. However, the size of the spreader should solely rely on the size of the job. If one typically services driveways, sidewalks and other small residential applications, then a small tailgate spreader may be best. Likewise, for mall parking lots or other large commercial or institutional facilities, a larger, v-box style or replaceable tailgate spreader may prove to be more effective. Finally, control is one of the keys in equipment selection. Gravity-fed units may be cheaper, but they give the operator limited control on the rate of material discharge, and the vehicle's gas pedal is the only way to manage it. The next step higher is a conveyor system, but controlling the material rate on these units requires a balancing act between the gate height and conveyor speed. For maximum control, auger-fed spreaders are best, allowing the operator to accurately adjust material rate from the cab.
Once you figure out the right equipment for your needs, how much your initial investment will be and how much you will need to charge your customers, adding spreading services to your existing snowplow business isn't that complicated. Take a look at your snow removal service, and consider whether the time is right to add material spreading services. Adding another service provides the opportunity to increase your profits without having to add to your customer base.

Article courtesy of TrynEx International.
Barry Truan is a sales coordinator for TrynEx International.