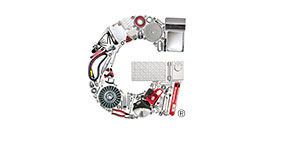 State of Illinois
YOUR SAVINGS START HERE
Grainger has been awarded a full Maintenance Repair and Operations Supplies Catalog Contract PSD4018035. This contract award was a result of the competitive bidding process. Your local Grainger team is ready to help you take advantage of everything your agreement offers.
Remember to Sign In to your account every time to view your customer-specific pricing while shopping for products or to access information on our contract benefits.
Getting Started With Your Price Savings is as Easy as 1-2-3

1. Register
With a few easy steps, you can take advantage of your contract benefits.
REGISTER

2. Affiliate
All political subdivision/other eligible users are able to participate but must complete the affiliation form.
Your affiliation confirmation will be sent to your email within 48 hours.
AFFILIATE

3. Shop
State departments and municipalities: Use your Grainger contract to find the supplies and services you need. Be sure you are signed in to view your special pricing.
SHOP NOW
Here are just a few of your contract benefits after registering on Grainger.com:
Contract pricing, program discounts and solutions
Competitively awarded agreement helps you save time and money—no need for bidding
Shop your way: Call, click or stop by a local branch
Real-time product availability, order tracking and invoices online
Same-day shipping on 99% of in-stock items1
After-hours emergency service—call 1-800-CALL-WWG (225-5994) to open up a branch any time—even nights and weekends (a $50 fee may apply)
1. - In-stock orders placed directly with a branch or on Grainger.com by 5 p.m. local time will ship same day within the continental U.S.