State of Idaho — FACILITIES MRO
ABOUT YOUR STATE'S GRAINGER CONTRACT
The State of Idaho has awarded Grainger, on behalf of NASPO ValuePoint, a nationally bid, competitively solicited maintenance, repair and operations (MRO) contract. This contract is available to all State of Idaho state agencies, K-12, higher education, and public municipalities and institutions.
Under your contract, Grainger offers an extensive selection of products, solutions and technical expertise you can rely on to support your cost savings, regulatory compliance and continuous improvement initiatives.
Here are a few of your contract benefits:
BENEFITS
National and State custom market baskets
Large order and volume discounts
Easily identifiable environmentally preferred products (EPP) to meet your requirements
Deeper discounts on frequently purchased products
Access to 1.7 million products
Real-time product availability & order tracking
Competitively awarded agreement reduces need for bidding
Minimum 5% off of Grainger Contract Reference Price
SOLUTIONS
Same-day shipping1 on 99% of in-stock items
KeepStock® inventory solutions2 help you save time, money and space
After-hours emergency service: call 1.800.CALL.WWG to open a branch anytime
Grainger's Distributor Alliance Program provides an easy way to help manage your costs while meeting your small business and diversity spend goals
Access to products featuring the Grainger Choice badge, offering a combination of quality, value and selection
GETTING STARTED WITH YOUR SAVINGS IS AS EASY AS 1-2-3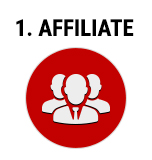 Start taking advantage of your contract benefits by affiliating to your State's Grainger contract under NASPO ValuePoint.

Not sure if you're already affiliated? Call our Customer Support Team or use our Support Request Form.
Affiliate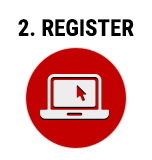 Already affiliated and want to utilize your contract benefits online? With a few easy steps you can begin leveraging your contract through Grainger.com.
Register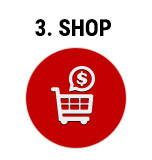 Already registered, log in to Grainger.com and access over 1.7 million products to help meet your needs.
Shop Now
Still need some help? Contact us using any of the options provided above right.
1 Within the continental U.S. when your order is received by 5 p.m. local time at the shipping facility, which may be in a different time zone from you.
2 Grainger KeepStock solutions are subject to customer eligibility and agreements.
©1994-2015 W.W. Grainger, Inc. All rights reserved.