A Better Way to Manage Your SDS Library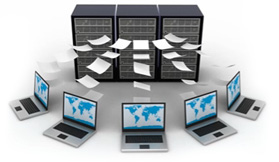 Our online SDS solutions give you the power and protection to manage your site-specific safety data sheets (SDS) and Globally Harmonized System (GHS) requirements online. With the capability to search from a library of millions of SDSs directly from your PC, you'll have 24/7 access to industry-leading databases of safety data sheets to ensure your SDS library is always complete, up to date and in compliance. Get notified automatically as the latest GHS-compliant SDS become available for any existing SDS you have in your library Our SDS solutions are ideal for managing a smaller number of sites as well an entire enterprise.
Call 855-5eSafety (855-537-2338) for more information.
Enterprise SDS Solutions

Call 855-5eSafety
(855-537-2338)
for more information.
Features
SDS Vault
Enterprise
Solutions
Upload PDF SDS
Up to 100
Unlimited
SDS Requests for Missing SDS per year
Up to 25
Unlimited
Number of Sites
Single with upgrade option
Unlimited
Administrator
One with upgrade option
Unlimited
Min. Quantity assigned to customized library
100 with upgrade option
Unlimited
Assign SDS to client customized library
•
•
Generate SDS library back-up (zip to digital media or paint)
•
•
Updating to new versions
•
•
Assign and manage SDS to multiple sites
•
•
Electronic company wide access to search, view & print. Multi-site linkage in single library
•
•
Admin email notification upon SDS update
•
•
Chemical List printing for OSHA audit
•
•
Standard reporting export (MS Excel)
•
•
Label customization & access
•
•
Ad hoc custom report generation
•
Hazardous material reporting
•
Summary sheet/ worker safety card
•
Multi-lingual interface & document support
•
Regulatory list content
•
New material approval workflow
•
Inventory management & regulatory report functionality
•
*Training courses sold separately.

Applicable terms and conditions include, without limitation, the Master Subscription Agreement, as set forth at grainger.com/safetymanager. Fees are based on services purchased and not actual usage; payment obligations and user subscriptions are non-cancelable and fees paid are non-refundable.