SupplyLink®
SupplyLink is your connection to articles and information that can help make a big difference in the way you get things done. This is where you'll find real-world examples of how professionals, like you, are solving problems, improving processes and creating more productive workplaces.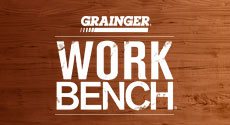 Take a look at this series of brief, helpful videos that explore issues you might encounter on the job each day.

Featured Articles
Check out the latest articles from SupplyLink here!


Laboratory

Manufacturing
No time for downtime! Learn how you can help keep your plant running safely and efficiently.
See More Articles

Inventory Management
Don't let your money sit on the shelf! Read about ways to get control of your inventory and help take costs out of your business.
See More Articles

Energy Management
Learn effective ways to help take costs out of managing your facility by reducing energy consumption.
See More Articles

Productivity
Read about how to identify and help eliminate wasted time and effort so you can find solutions that save money.
See More Articles

Grainger Choice
Quality, Value and Selection. Look for the Grainger Choice badge to help you save time and money when you're searching for products.
See More Articles