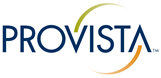 Be sure to sign in on Grainger.com® to view your special pricing
Grainger offers an extensive selection of products—plus solutions and technical expertise you can rely on to support your continuous improvement and cost savings initiatives. Work with your local Grainger team to take full advantage of all that your agreement has to offer.
Provista is dedicated to lowering and controlling supply costs for education customers. Through Novation, the industry's leading contracting services company, Provista provides its customers with the most competitive, comprehensive portfolio available. Together, Novation and Provista provide $31 billion in combined annual purchasing power. For Provista's nearly 10,000 customers, the result is a competitive purchasing advantage that can't be beat.
Novation/Grainger Education Institution Contract
The Grainger contract with Novation offers Provista education institution customers a national competitive pricing program for MRO Catalog Products. Grainger can now offer a complete, MRO program to colleges, universities and prep schools located throughout the United States. The Grainger/Novation contract will provide:
Contract purchasing opportunity that eliminates bidding
Contract pricing on the full line of facilities maintenance products
Same-day shipping
24/7 online ordering
Local availability with over 400 branches nationwide
Dedicated Grainger Government Team
About Provista
Provista is a group purchasing organization that delivers value by assisting nearly 10,000 customers to lower and control their supply costs. Its customer base includes a mix of large and small education institutions and healthcare facilities.
Provista is jointly owned by VHA and the University HealthSystem Consortium (UHC). Provista's agreements are contracted and managed by Novation, the nation's leading contracting services company.
For more information, visit www.provistaco.com
Provista and Novation purchasing advantages include:
Cost savings on products or services through volume discounts and national leveraged pricing
Savings on administrative costs by eliminating redundant costs which may be associated with individual districts performing their own purchasing functions.
Innovative Savings Programs
Novation's flexible offering helps you select the programs and services that fit your needs.
How to Participate
In order to select the Grainger Contract, complete the following steps:
Join Provista today by contacting us at (888) 538-4662 or Provistacustservice@provistaco.com
Register for a Grainger Account. (If you already have a Grainger Account.)
Find out more about Grainger's valuable Services and Resources to help you get your job done.
Existing Account Login


Sign in now
Use your User ID and password provided by your manager. Password is case sensitive.

Forgot password?
We will send your User ID and Password via email.

Not Registered

Contact your Grainger Account Manager if you have any questions about registration or logging in.
Additional Solutions
Safety
| | | |
| --- | --- | --- |
| | | As North America's largest distributor of safety products, Grainger has the products and resources to help you maintain regulatory compliance and reduce workplace injuries. |