Home / Solutions / Safety Solution Center / OSHA Top Ten
OSHA's Top 10 Most Cited Violations

Each year the Occupational Safety and Health Administration (OSHA) releases the top ten most cited violations it encounters during the workplace safety inspections the agency conducts throughout the U. S. Do you recognize any of these violations (respiratory protection, lockout/tagout, fall protection, hazard communication, scaffolding, machine guarding, electrical, ladders or powered industrial trucks) as problem areas in your workplace? Let us help you create a safer working environment with a collection of Grainger products, services and resources to help you comply with OSHA's workplace safety standards.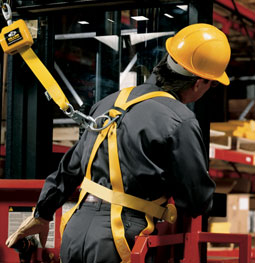 Equip all of your employees who are working at heights with appropriate fall protection gear that complies with the ANSI Z359 safety standard.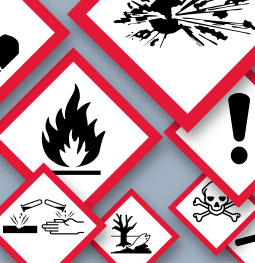 Be sure to identify and evaluate all chemical hazards in your workplace and then share that critical information with all of your employees.
HAZARD COMMUNICATION
Training & Services