Continually improving for a better experience.
We take your feedback and suggestions, and continue making improvements to the site for a better experience.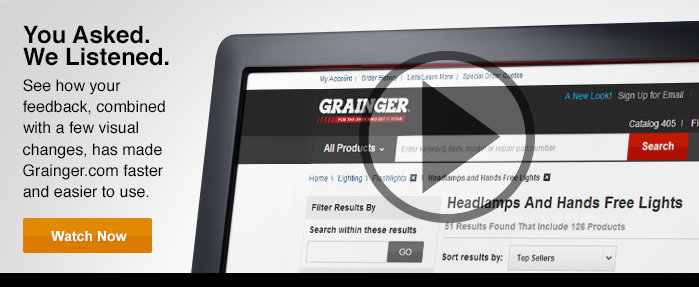 What's New
1) Your Personalized Account Ribbon
By moving your personal account ribbon to the top of every page, it's clearly visible even when you're not signed in.

2) Search
The search field is now larger and more prominent and can help you find what you need faster by offering type-ahead search functionality.

3) All Products
The improved "All Products" section helps you narrow down your search for specific products within a certain product category.

4) Navigation Bar
Once you sign in, the navigation bar appears on every page below your personalized account ribbon, giving you access to Resources, Services, the Online Catalog, Find a Branch, Help and Feedback.

5) Cart
The Cart is now located near the Search field so you can easily click on it to view what's in your cart or continue shopping.

Improved Site Navigation and Product Information
We redesigned the top navigation bar to make it faster and easier to browse the site, access your order history, find your personal lists and manage your account. Now you'll find links to these commonly used account features at the very top of the page. You'll also find product information has been organized and optimized so you can find what you need even faster.

A Faster Site with a Cleaner Look and Feel
You'll experience faster responses to your commands on the site. Plus we made visual enhancements like larger fonts and images that make pages easier to read and important elements easier to find–all without changing the content or functionality you need.

Tell us what you think
Tell us what you think. Use the feedback button up top to send us your comments and suggestions. Thanks for helping us make your experience even better.