Mobile Features
Mobile – Anytime. Anywhere.
The Grainger mobile app makes it easy for you to get the products and services you need no matter what device you use or where your work takes you. Discover just some of the reasons why you need to download it today!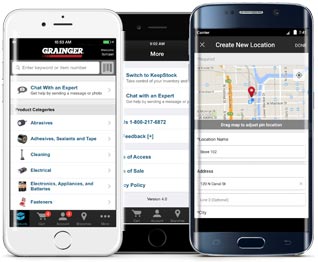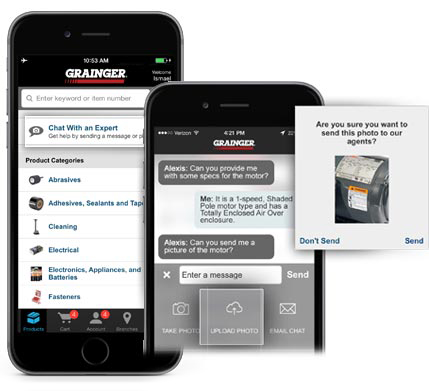 Chat with an Expert
Get answers to your questions right on your iPhone. You can even upload pictures and receive product recommendations via text message. It makes solving problems on the go easy!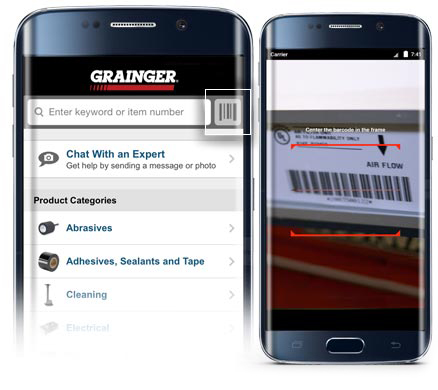 Barcode Scanner
Search and order products faster when you simply scan a product and drop it right in your cart.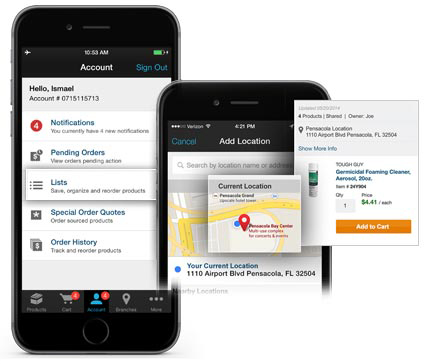 Location-Based Lists
Match products to specific locations on the Grainger Mobile App. Need the right bulb or filter? Location-Based lists will show you which product you need based on the products matched to the location of your mobile device.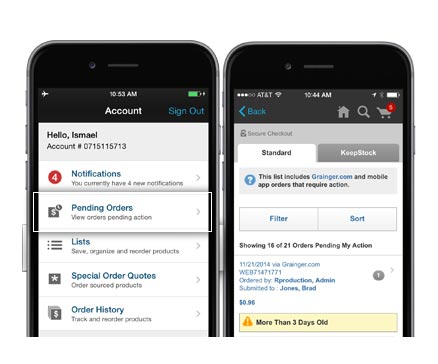 Workflow Approvals
Give your ordering process the visibility, control and convenience that helps you save time and money. Easily manage spending limits, defaults and your order workflow from your tablet or smartphone.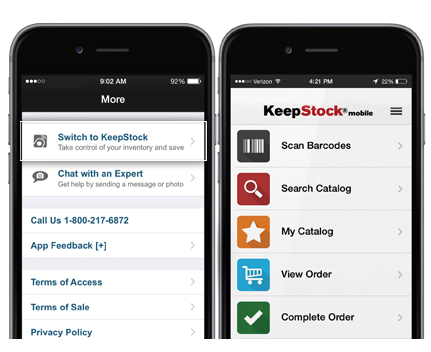 KeepStock® Solutions
Manage your inventory in the palm of your hand. Order the commonly used items you want managed, place special one-time orders, and manage workflow quickly and easily. You can even ship to the local branch if that is where your work takes you.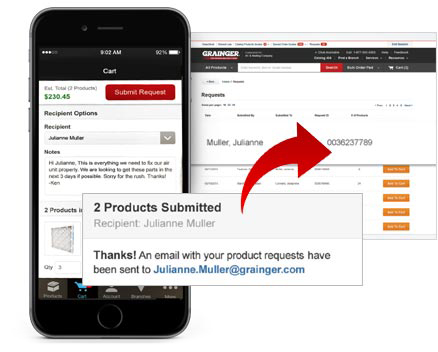 ePro Mobile
From your phone, to their approval! If you're an integrated customer, your field users can use their mobile devices to request the products they need and electronically submit them to you for review and purchase.
Clear Cart?
All products will be removed from your cart. Are you sure you want to continue?