The Chicago Cubs count on Grainger's help to stay focused on the work that matters most at Wrigley Field. From inventory management solutions to consulting services and safety initiatives at the ballpark, we're the team behind the team that gets it done on and off the diamond. It's a powerful partnership that can work for your crew, too. See how we help a big league team get ready for action. And let us know how we can do the same for you.
MANAGING INVENTORY AT A BIG LEAGUE PARK
Watch how Grainger inventory management solutions team up with the Cubs to enhance productivity and the fan experience at the ballpark. Discover How We Can Help You Too
Take Control of Your Stuff

Getting Wrigley Field Ready for Action
From the clubhouse to the bleachers, the Cubs count on Grainger to help get Wrigley Field ready for gameday.
The Craft of Creating a Wooden Bat
Watch a maker of hardwood bats used by big leaguers and amateurs alike turn high-quality timber into a hitter's tool of choice.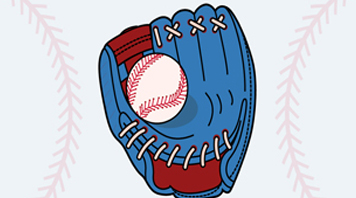 Baseball Equipment & PPE at Work
Read how much baseball gear shares in common with some of the personal protective equipment used in the workplace.
Hitting a Home Run with KeepStock®
Learn how inventory management plays a critical role for the Cubs in creating an experience to remember at Wrigley Field.
Insights to Keep You Ahead of the Curve