What is Grainger's Supplier Diversity Program?
Grainger supports the growth of historically underrepresented businesses. We are committed to giving these companies the opportunity to compete for our business. The Supplier Diversity Program provides quality products in every category with items like cleaning, safety, hardware, tools, fasteners, cutting tools, trash bags and more.
In 2022 Grainger, has sold more than $2.1 billion dollars of products from small, woman, minority, veteran, hub zone, LGBTQ, disabled, or disadvantaged businesses. In total, Grainger's Supplier Diversity Program includes over 6,000 small and/or diverse suppliers.
Products provided by Diverse Suppliers are identified within the Grainger catalog and at www.grainger.com with the Supplier Diversity symbol.
How do we identify Diverse Suppliers?
Participants in the Supplier Diversity Program must meet strict criteria. Each supplier must be a U.S. citizen who satisfies the ownership requirements as small, woman, minority, veteran, hub zone, LGBTQ, disabled, or a disadvantaged individual and/or group. The diversity principal business owner must own, control and operate 51% of the business and be able to verify diversity status.
Grainger utilizes several channels to identify appropriate, diverse suppliers:
Product Line Reviews

During periodic Product Line Reviews, we reference a variety of councils, websites, and other resources to identify potential diverse suppliers of products.
Piloting incorporating supplier diversity information into the category review process

Highlight products in our offering that we purchase from small & diverse suppliers
Third party verification of small & diverse classified suppliers
Diversity Business Opportunity Fairs

We participate in local and national trade associations to meet prospective suppliers and identify candidates for specific RFP opportunities.

Indirect Procurement

We utilize the same resources to identify suppliers of goods and services we can use to run our business.
Expand your distribution network and enhance your diversity and sustainability efforts when you partner with us.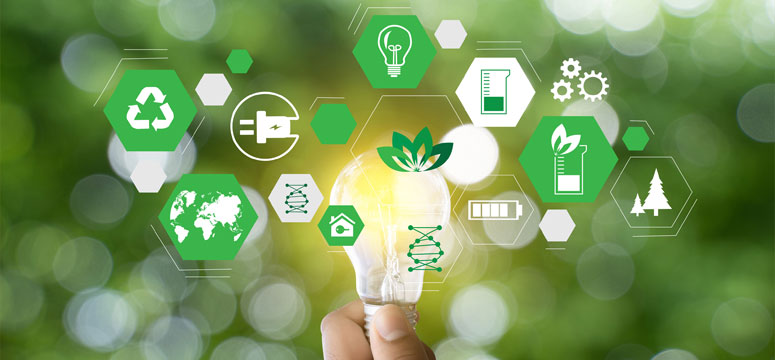 Supporting commitments to our environment.
Green Resources