For the Safety Minded
Help keep your people safe, avoid incidents, maintain OSHA compliance, manage safety risk, increase productivity and protect the environment when you count on Grainger's network of qualified, insured and licensed service providers.

ADDITIONAL SERVICES
Grainger Services
For the ones who need a hand, we're standing by with services that help keep your operations running, people safe and costs under control. Contact your Grainger rep today.
CUSTOMER STORIES
BROWSE PRODUCTS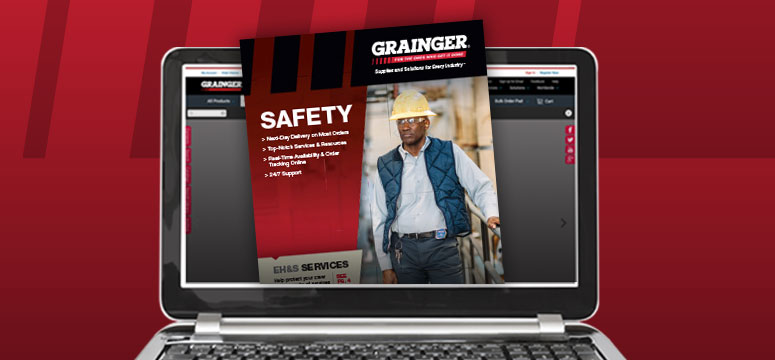 Our Latest Safety Catalog is Online!
Get all the benefits of our print catalog combined with the immediate, searchable convenience of online shopping for the safety products you need.

Our Latest Safety Catalog is Online!