Webinar: Benchmarking Panel on Serious Injuries and Fatalities (SIFs)
In collaboration with the American Society of Safety Professionals (ASSP)
April 20, 2021 | 1 p.m. CST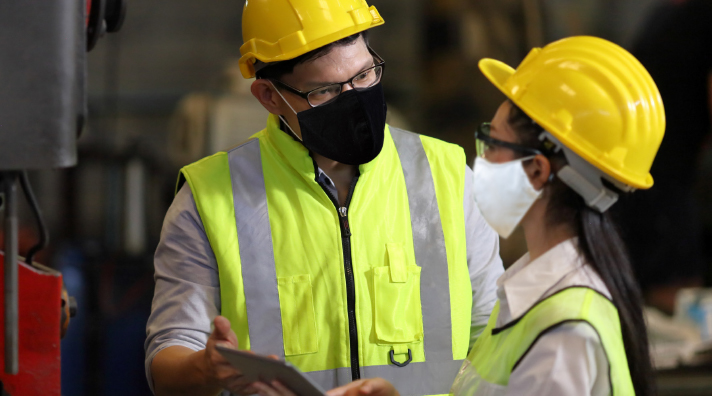 Resources You Can Use Now
Safety demands a 24/7 commitment. Below you'll find safety-related checklists, assessments, tools and tips that you can put to work right away as you build and sustain a culture of operational excellence.

Solutions to help keep your employee safe while working with or around material handling equipment and products. Includes: Hazards Around Powered Industrial Trucks (PIT), Mechanical Lifting Hazards

Solutions to help protect workers working alone in high hazard environments. Includes: Hazardous Location, Non-Hazardous Location
Solutions to help protect from hazards caused by spark and heat-producing work (welding, cutting, brazing) and maintain compliance. Includes: Regular Work, Critical Environment

Systems to promote a healthy environment. Prevention of health incidents to identification of possible health hazards and then offer controls. Includes: Medical Surveillance, Pandemic Response, Return to Work (RTW), Illness Prevention

Solutions that help keep employees safe when working with lasers, when working around radiation (X-rays) and eye protection. Includes: Ionized Particles, Lasers

Solutions to help monitor air quality and ensure compliant air emissions.

Solutions to help monitor water quality and ensure compliant water discharge.

Solutions to help with proper documentation, storage and disposal of solid and hazardous waste.
Solutions to help manage containment of spills, maintain proper documentation and storage of chemicals.
Environmental, Health & Safety Services
Through our network of qualified, insured and licensed service providers, we can offer your business comprehensive solutions like consulting, audits and training that help meet your safety goals.