Your Grainger
Representative:
Drew Fichter
Sr Government Sales Manager
Phone: 847-535-1431
Andrew.Fichter
@grainger.com
---
Sign Up for Grainger eMail

Sign up today to get email from Grainger. You'll get industry news, event information, new product information, helpful tips, and more.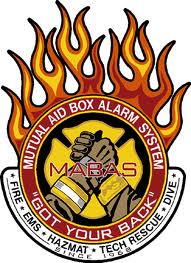 Be sure to sign in on Grainger.com® to view your special pricing
Grainger offers an extensive selection of products—plus solutions and technical expertise you can rely on to support your continuous improvement and cost savings initiatives. Work with your local Grainger team to take full advantage of all that your agreement has to offer.
Contract Information
Through our contract, Grainger is ready to offer and serve MABAS with high quality maintenance, repair and operating supplies. Grainger offers over 350 branches and 15 distribution centers with inventory nationwide.
• No minimum order
• Additional discounts for volume purchases
• NationalIPA Contract Information
Deep discounted core lists supplemented with specific manufacturer discounts
850 Item Core List

700 Item Basic Core List
150 Item Emergency Preparedness and Response Core List

Agency-Specific Customized Core List (minimum of 100 items)
Additional discounts for high volume and/or repetitive product purchases
Value Added Services (including Inventory Solutions, Process and Technology Consulting Services, & Training and Education)
*In-stock orders placed directly with the branch or on Grainger.com by 5:00 p.m. local time Monday through Friday will ship the same day within the continental United States.
**Extra charges will be incurred for other freight services such as expedited
same-day delivery, air freight, freight collect, sourced orders, export orders,
hazardous materials, buyer's carrier, shipments outside the contiguous U.S. or other special handling by the carrier.
Existing Account Login


Sign in now
Use your User ID and password provided by your manager. Password is case sensitive.

Forgot password?
We will send your User ID and Password via email.

Not Registered

Contact your Grainger Account Manager if you have any questions about registration or logging in.
Safety
| | | |
| --- | --- | --- |
| | | As North America's largest distributor of safety products, Grainger has the products and resources to help you maintain regulatory compliance and reduce workplace injuries. |
Additional Solutions