Services | Lockout/Tagout Services
Lockout/Tagout Services
Count on Grainger's lockout/tagout solutions to help create safe and compliant work environments. Our products, services and safety network resources include lockout program assessments, visual lockout procedure services, equipment-specific procedure development, on-site training and more. Offered through industry-leading, third-party service providers, our Lockout/Tagout Services* can help you address OSHA 29 CFR 1910.147 lockout/tagout compliance issues and hazards in your facility.
*Contact your Grainger rep for details, availability and eligibility. Services are provided by third-party providers and may be subject to a fee and agreement.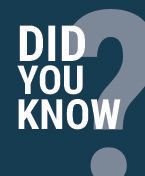 The most-cited sections within the lockout/tagout standard focus on procedure development and use, inspections, employee training, and notification of the application and removal of lockout or tagout devices. (Source: National Safety Council, 2018)
Following proper lockout/tagout procedures prevents an estimated 120 fatalities and 50,000 injuries each year.
(Source: OSHA, 2016)
Failure to control hazardous energy accounts for nearly 10 percent of the serious accidents in many industries.
(Source: OSHA, 2018)

LOCKOUT/TAGOUT SERVICES
A team of lockout experts can help your facility comply with OSHA lockout safety regulations through a systematic audit and visual lockout procedure writing service. Services include:
1) Lockout Program Development
2) Written Lockout Procedures
3) Compliance Training
4) Inspections and Audits
5) Lockout/Tagout Procedure Software Management Solution
Contact your Grainger rep or call 1.800.GRAINGER to see how we can help protect your people and facility against lockout/tagout hazards.
Services are provided by third-party providers and may be subject to a fee and agreement
AREAS OF FOCUS
You choose the areas you want to focus on improving lockout/tagout safety at your facility.


Consulting & Turnkey Solutions

Program / Procedure Development


Grainger Online SafetyManager® Training*