KeepStock Trailer℠ Solution
Stocked Trailer Right at Your Location
This Customer-Managed (CMI) or Grainger-Managed Inventory (GMI) solution provides products purchased from Grainger, stocked in a temporary trailer right at your job site – especially helpful for your short-term, planned projects. This solution helps you keep control over your site-specific inventory needs but can also offer support from a Grainger Onsite Service Consultant.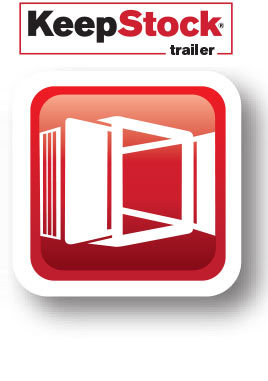 Your onsite trailer can help you save time and increase productivity:
• Product Availability
Now there's no more driving around to multiple stores or waiting for the items you need to be delivered.
• Stay On Schedule
Having the items onsite and readily available 24/7 will help keep your critical tasks on schedule and your workers productive.
• Flexible Management Options
Not sure you want to manage the trailer by yourself? No problem. Grainger can help by providing you with an onsite professional to help you manage and restock your trailer, but you get to decide on the products you want inventoried.
• Accurate Reporting
Grainger Inventory Management software can provide consumption by item, as well as by worker, depending on the software solution implemented.
• Get the support you need
You can depend on a dedicated Grainger professional to help you manage your inventory process at your site—based on your specific needs**.
Inventory Management Resource Center

Grainger KeepStock Trailer solution is subject to customer eligibility established by an on-site assessment conducted by Grainger's Consulting Services group, mutual agreement on weekly use of Grainger personnel resources and other agreements.

** Additional charges may apply