KeepStock Secure® Solution

In Stock. In Control. In Business.
This Customer or Grainger Managed Inventory (CMI or GMI) solution offers dispensing machines for inventory management programs that require controlled access to consumable inventory, as well as durable items that can be used and returned.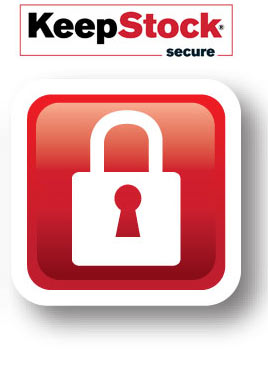 KeepStock Secure® solution offers:
• Managed Consumption
Track exactly what inventory you have right now, who used what items (how many and when), control product distribution by employee or task, and check-out and return reusable items.
• Security
Products are secured in a locked cabinet to help control product usage and theft.
• 24/7 Access
Easy unattended and secure access to consumable and durable items.
• Flexible Placement
Located at point-of-use, employees spend more time on the job and less time at the storeroom.
• Automated Reordering
Greatly reduce carrying costs by decreasing on-hand inventory, eliminating stock-outs and lowering P.O. processing costs.
• Detailed Reporting
Includes department, job and employee data, along with helping you know what items are coming in and going out so you can easily track the value of your inventory and measure purchasing accuracy.
• Dedicated Customer Support
Your Grainger Inventory Management Specialist provides valuable support by helping to keep inventory levels wherever you set them, only replacing the products that have been used, as well as performing spot buys and product put-away—all without receiving a commission.
KeepStock Secure® Solution Video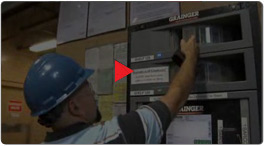 Customized. Delivered. Installed.
See how KeepStock Secure® machines can help you take costs out of your business.
Inventory Management Resource Center

Grainger KeepStock Secure® solution is subject to customer eligibility established by an onsite assessment conducted by Grainger's Consulting Services group, mutual agreement on frequency of use of Grainger personnel resources and other agreements.