KeepStock Onsite® Solution
Dedicated Grainger Inventory Management Specialist
This Grainger Managed Inventory (GMI) solution provides valuable inventory management services right inside your facility—helping you save time and money. This solution keeps you in control of your overall inventory needs but offers inventory support from a dedicated Inventory Management Specialist who will: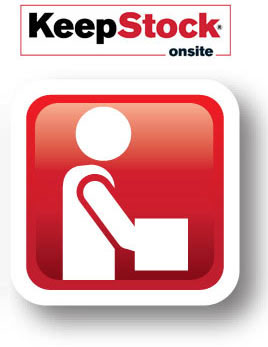 • Identify Inventory Needing Replenishment
Cross-reference Grainger items from your approved purchase requisitions and orders, and coordinates Grainger resources to identify the best product solutions for your needs.
• Place Orders for You
Scan managed items and place spot buy orders for you, as needed. All orders are submitted and managed according to your workflow processes.
• Provide Dedicated Customer Support
Handle invoice inquiries, process product returns, expedite orders, source hard-to-find products, organize inventory, restock products, place spot buy orders and more!
• Understand Your Inventory Needs
Put away Grainger shipments in your designated storage area (certain guidelines for product handling and storage restrictions apply), make product recommendations, take spot buy orders and provide valuable inventory insight.
Get the support you need.
You can depend on a dedicated Grainger Inventory Management Specialist to help you manage your inventory process at your site for a specified amount of time—based on your specific needs—up to 40 hours per week
KeepStock Onsite® Solution Video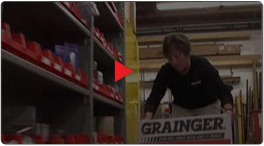 See how KeepStock Onsite® solution can help you save time and money with your inventory management.
Inventory Management Resource Center

Grainger KeepStock Onsite® solution is subject to customer eligibility established by an onsite assessment conducted by Grainger's Consulting Services group, mutual agreement on frequency of use of Grainger personnel resources and other agreements.