Avoiding Product Recalls: What You Can Do Through Enhanced Planning, Policies And Procedures

Christopher McDonald | Food Manufacturing
Posted: 02/1/17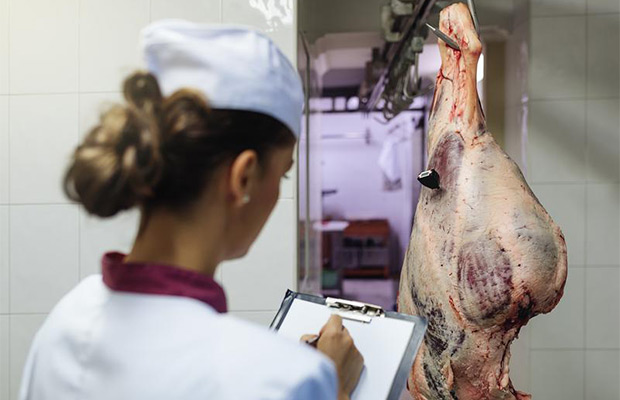 In the not so distant past, if one wanted to purchase an orange in the United States, it generally was grown in Florida or California and it could only be found in a market during certain months of the year. Today, with reduced shipping costs and larger distribution networks, an orange can be purchased in the United States every day of the year and can be sourced from places as far away as South Africa and Australia.
As independent economies continue to expand and integrate into one global marketplace, manufacturers and distributors face new challenges. It is this expansion and integration that results in more possibilities for error that require larger, more complicated and more expensive corrective product recalls. However, through the implementation of enhanced planning, policies, and procedures, many of these product recalls can be avoided.
It seems like every week (if not every day or multiple times per day) a new food- or beverage-related recall is issued. In September 2016 alone, there were 35 distinct food- or beverage-related recalls, five of which related to one specific pathogenic bacteria -- Listeria monocytogenes. One of these recalls occurred on Sept. 21, 2016, when, after testing, Blue Bell Creameries issued a voluntary recall of select products produced in its Sylacauga, Ala., plant because they were made with a chocolate chip cookie dough ingredient supplied by a third party supplier, Aspen Hills, Inc., due to the potential for it to contain Listeria monocytogenes. Blue Bell and Aspen Hills have each issued statements in which they claim their own testing revealed that the potential Listeria monocytogenes contamination did not result from any fault of their own but, rather, from the actions (or inactions) of someone else.
What the results from the pending investigation will be are not yet known. However, what we do know is that most, if not all, entities would prefer to avoid a product recall, along with the scrutiny that follows.
All of this leads us to ask the questions "What is a food recall?" and "What can entities in the chain of distribution of food and beverages do to avoid a product recall?"
What Is A Recall?
Recalls in the food and beverage industry are quite common but are often unknown by the general public unless significant media attention is directed at them. However, what is a recall and why does one issue a recall? In the food and beverage industry, a recall is an action taken by an entity in the distribution chain to protect the public from a product that may cause a safety risk, illness or death. It is intended to remove the allegedly dangerous product from the chain of distribution because of adulteration, misbranding or other problem. It can be initiated as a result of a complaint or a report from any one of a variety sources, including government entities, anyone in the chain of distribution or customers themselves.
What Does A Recall Like This Mean In Terms Of Liability For A Company?
The decision to initiate a recall depends on a number of factors, including but not limited to the following:
Whether there is a risk of harm to customers;
Whether the defect affects safety;
The cost of the recall; and
The involvement of regulatory agencies.
Although the cost of a recall may be high (often higher than the cost of the production of the product at issue), the cost of not implementing a recall may be much higher (the longer a defective product remains in the marketplace, the greater the risk of product liability lawsuits, civil and criminal actions by regulatory agencies and damage to one's goodwill, brand name and reputation).
In a product liability lawsuit, the plaintiff must prove the elements of a product liability lawsuit. A recall, on its own, does not establish liability and causation.
What Can Food And Beverage Businesses Do To Avoid These Types Of Recalls?
The following have been cited by food industry experts as some of the steps that can be taken to attempt to limit and/or reduce the circumstances that may result in one issuing a recall:
Equipment Selection: Use equipment that follows hygienic design principles and is easy to clean.
Supplier Traceability: Know the sources of the raw materials that are being used and be able to trace back specific lots of raw materials to said sources.
Visual Inspections: Employ high-quality equipment that allows for the examination of not only the product itself for irregularities but also the labeling and the packaging of the product to ensure each of these is proper.
Labels: Confirm the correct label is used and is compliant with all applicable regulations.
Cleanliness/Hygiene: Maintain as clean of a production area as possible by conducting appropriate equipment wash downs between production runs. Enforce proper hygiene rules among all employees through proper/routine training and compliance.
Contamination Detection: Use appropriate metal detectors/x-ray equipment that use state-of-the-art technology to scan the product to ensure there are no contaminants in the product (metal, glass, stones, plastic, wood, etc.).
Regulations: Ensure that all employees (from senior management to production workers) know the applicable industry and government regulations and that they comply with said regulations.
Hazard Analysis and Critical Control Points: Know and understand the complete production process, identify critical points where the risk of contamination is highest, and take appropriate steps to prevent contamination.
Connected Equipment and Personnel: Ensure that all equipment and all personnel are connected so steps can be taken to make certain the entire production process is monitored for proper functionality.
Equipment Inspection and Maintenance: Production equipment should be inspected and serviced on a regular basis to ensure proper functionality and to avoid breakdowns, during which the risk of a failure of quality control may be higher.
Engage in Research: Be aware of advances in technology, policies and procedures and, where appropriate, implement the new technology, policies, and procedures.
Pathogen Screening: Screen at every stage of the manufacturing process -- from the pre-process raw materials themselves through the production process to the end products -- to prevent pathogens from entering the production process and to prevent the release of products that contain pathogens into the stream of commerce.
Through the implementation of the aforementioned, a manufacturer is better able to control the manufacturing process, reduce the risk that the product will be adulterated or misbranded, and reduce the circumstances that may result in one issuing a recall.
This article was written by Christopher McDonald from Food Manufacturing and was legally licensed through the NewsCred publisher network.
The information contained in this publication is intended for general information purposes. No representation is made that the information or references are complete or remain current. Click here for Grainger's full legal disclaimer.