Teamwork Makes The Dream Work

Jennifer Cohen | Forbes
Posted: 5/02/18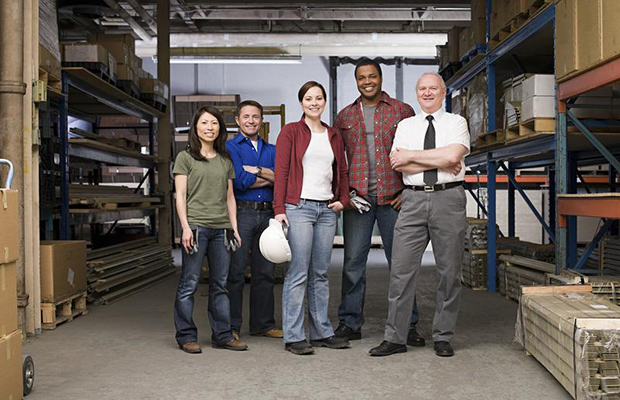 Good To Great
With all of the sweat, tears and countless hours you've put into to building and creating this thing you call a business, would you agree that it should be a lot more successful than it currently is? Why have you not reached the level of success you desire?
The bad news is your business isn't excelling like it could and probably like it should. The good news is you only need to make a few tiny shifts to change it from good to extraordinary!
Your Team Is Your Biggest Asset
If you can manage your team effectively and efficiently there is no end to the results you can achieve in 2018. The goal is to have a team that operates like a well oiled machine with little to no friction. Implementing the tiny shifts discussed in this article will drastically improve your business. When a problem arises it is immediately addressed and resolved quickly. This kind of problem solving and team building requires just two components. The first component is transparent honesty.
Know Your Best Role
To begin, you and your team are not working in congruence. No matter how well you think your team performs, there is always room for improvement. In any business, job descriptions, roles and individual's skill sets are always changing and evolving, and if those changes are not addressed, then friction occurs and results suffer. To create a business that is replicant of a well-oiled machine, first you must know your best role.
To know your best role, you must start by creating a safe and supportive work environment in which team members are completely accepting of transparent honesty. Do this by implementing drastic and specific self-evaluation every single day. Are you the best at this specific job? Does it match your skill set and natural strengths? Is there somewhere you can improve? Is there somewhere you fall short?

Encourage your team to go through the same thought process that you do. Are they currently in the best position for them and their unique skill set? These questions prompt potential areas of strengths and weaknesses. To identify and evaluate these areas, then to strategize ways to improve, will drastically change the dynamic of your business, and more importantly, your teams relationship.
Create A Cohesive Team
To create a cohesive team, try a team-building exercise and really get transparent and evaluate not only employees' performance but also their biggest strengths and weaknesses. Consider asking the following 3 questions at your next team meeting:
What is everyone's top 3 strengths, and how as a team can we highlight those?
What's one thing that you are currently doing that you believe someone else could do better, and why?
What is one thing you're doing that you think you are the most equipt and qualified to do?
Properly Position Employees
This prompts management to reevaluate and create roles, environments and strategies around their unique employees to better serve the team, the management and the business as a whole. These questions will encourage others to share a team member's strengths, providing a supportive yet honest relationship.
Someone who does an exceptional job at leading a cohesive team with properly placed employees is Ray Dalio, who is the founder of one of the biggest hedge funds in the world, Bridgewater Associates. In many interviews, Ray discusses his company and its results from radical transparency and algorithmic decision-making. If you've never heard his ideology, check out his Ted Talk, "How to build a company where the best ideas win." These ideas are also addressed in his book Principles.
Get On The Same Page
The second component that creates a well-oiled machine is to get clear on your vision and get everyone on the same page. I learned this from the book Traction by Gino Wickman. Gino emphasizes the need to have a clear vision and have everyone in the team not only understand it but also consistently work towards it. If someone came around with a clipboard and asked every employee at your company what is the vision, purpose and goal of this company, would they all simultaneously answer in agreement or would there be some discrepancies? I would bet that there would be at least some discrepancies. It is very rare in any given company to have everyone working smoothly and simultaneously towards the same goals. It is extremely essential, however, to master this kind of cohesive work as soon as possible to maximize the opportunity and, in turn, drastically improve and radically change your business.
Use The Same Language
Words are extremely powerful. Even though we may be working towards the same goals, we must also have the same language and descriptive words to further clarify the goals, vision and purpose. For example, if Joe is trying to provide the most effective customer service, and Cindy is trying to provide the most supportive service, there are going to be some discrepancies in how the two behave, the challenges they face and the work they prioritize. To be crystal clear on your vision is the key to ultimate success. How clear and concise are you and your team?
We worry about being on different pages, but when you really dive into these concepts, you and your team may find yourselves to be on totally different books. This is ok. Take the time to redefine your purpose and vision and how each and every one of your teammates plays a significant role in achieving mutual company wide goals.
Teamwork Makes The Dream Work
At the end of the day, you want your business to operate as a well-oiled machine that is designed for success. In order to do that, you must create transparency, honesty and also be as clear as possible on your team's vision and the role individuals play in achieving both long-term and short-term goals.
This is what separates the good from the great! Mastering a congruent working team that is representative of a well-oiled, dominating machine will do more for your business in 2018 than anything else you can possibly implement!
The information contained in this publication is intended for general information purposes. No representation is made that the information or references are complete or remain current. Click here for Grainger's full legal disclaimer.