How Big Food Can Stay Ahead of Food Trends

Anton Xavier | Food Manufacturing
Posted: 7/25/17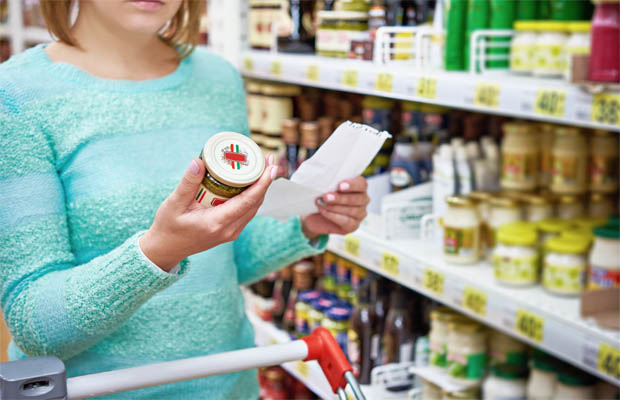 Nearly three in every four consumers (71 percent) consider whether they have access to the full list of ingredient information when making food purchase decisions, based on a recent study. And more than two-thirds (83 percent) say they would find value in having access to more in-depth product information. It's clear that consumers are interested in seeking greater information about the products they use and consume.
Unfortunately, this information isn't always available. Too often, manufacturers lack effective tools to fully catalog granular product information and share it with consumers at scale.
The question then, is how does Big Food -- an industry servicing billions -- cater to the wants and needs of all consumers? Anton Xavier, chief product officer and co-founder of Label Insight, answered some questions surrounding the question. With Constantly Evolving "Healthy" Buzzwords -- "all-natural," "gluten-free," "low-sodium," "low calorie," etc. -- how can food companies keep up with and meet varying individual demands?
Consumers today are more informed about ingredients and nutritional information, and many have crafted their own definition of what is a healthy food. As a result, they want to know what's in the products they consume so they can make smart choices. The job of manufacturers is to help shoppers understand if a particular product fits their definition of healthy. But too often, companies are playing catch-up with these demands and evolving trends, struggling to quickly identify what products in their portfolio are a match.
Consider the growing demand for gluten-free foods. When consumers became conscious of their gluten intake, the industry scrambled to figure out which products met "gluten-free" guidelines. In many cases, companies were forced to gather this data from scratch and missed opportunities to engage shoppers at the onset.
To avoid this, manufacturers should invest in granular product data attribution. By understanding the granular attributes of an entire portfolio, they have the building blocks needed to determine which products fit into a given trend in real time, in essence future-proofing their product information.
Manufacturers that take this forward-looking approach to product data can quickly and efficiently share relevant product information -- whether it be with retailers, partners or direct to consumers -- when the need arises
What Does "Healthy" Mean to Consumers?
The definition of healthy varies greatly from consumer to consumer. Do they follow a high protein diet? Vegan? Gluten-free? Low calorie? Raw? Clean? What are their allergies? The possibilities are nearly endless, and growing more diverse.
The question, really, is how can manufacturers and grocers help make it easier for consumers to find products that meet their individual definitions of healthy? It begins with transparency -- sharing complete, easily understood product information in commonly accessed places such as online and on smartphones. Doing this will empower consumers to make smart, informed purchase decisions.
How Do Manufacturers Become More Transparent?
In order to achieve transparency, manufacturers need a solid grasp of their product data. This is done by transforming basic product information -- typically, the information found on packaging -- intro granular attributes. These granular attributes can be reconstructed to answer questions like: Is this product free from artificial colors? Is it paleo friendly?
With this data, manufacturers can easily answer consumer questions, identify new claims that may be helpful to include on packaging, or participate in industry initiatives like SmartLabel.
This information also can be shared with retailers for inclusion on relevant shelves, such as "gluten-free" or "natural," and with third-party services like Peapod, Instacart and Amazon Pantry. Granular attribution also helps optimize omni-channel efforts, for example, making it easy to implement a recommendation engine that suggests similar products online shoppers might like based on what they've viewed.
No matter the use case, the goal is to help consumers find products based on what they are, beyond the information found on packaging.
What Will Consumers Consider to be "Healthy" in the Future?
With so many competing factors, it's nearly impossible to say what consumers will consider healthy in the future. What we do know is that the definition of healthy will continue to evolve and differ from person to person.
We're already seeing new factors entering the "healthy" equation. Food ethics and sustainability are rising in importance. In fact, more than a third of consumers now say they consider whether a product is produced using sustainable methods, according to a recent survey. The future of specific trends is uncertain, but brands can ensure they're prepared for any trend or request by investing in extended attribution.
The information contained in this publication is intended for general information purposes. No representation is made that the information or references are complete or remain current. Click here for Grainger's full legal disclaimer.