Incident & Inspection Management
Safety is changing, moving from reactive to proactive. From hindsight to foresight. From lagging data collection to leading indicators and trend analysis. From investigation to interception and, ultimately, prevention. Grainger Event Management Software is the next innovation for safety professionals. As a global leader in safety solutions, Grainger understands that world-class organizations are increasingly looking at safety as strategically important to their bottom line. Improving worker safety can help reduce expensive litigation, lower worker's compensation premiums and increase competitiveness. Grainger Event Management Software offers an easy, affordable solution that will help transform your safety culture. To learn more and schedule a demonstration, contact your Grainger rep today.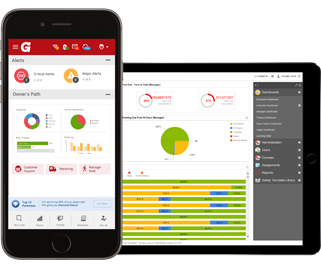 Why Choose Grainger Event Management Software?
• Fast, hands-on support and training to get you started, tailor the system and upload your historical information
• 15+ years of best practices with a broad community of users and hundreds of safety experts in companies and
industries of all sizes with one common purpose: eliminating repeat corrective actions and evolving a culture of
safety through shared best practices and learnings
• Ease of use—easily configurable to help meet your unique operational needs
• Expands into other Grainger solutions, such as learning management systems, surveys, audits, inspections
and mobile safety checks
Benefits & Features
Grainger Event Management Software is an easy-to-use, cost-effective solution that covers the full event life cycle:
• Event information capture and collaboration
• Event investigations and root cause analysis
• Schedule safety checks, inspections and audits
• Predictive event analysis and trend identification
• Mobile, web and desktop friendly
• Easy to deploy and scale to locations around the world
• Public portal encourages reporting and observations from outside the
organization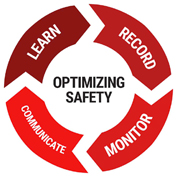 A Comprehensive Safety Solution
The Grainger Event Management Software is event driven, meaning it helps manage more than just the incidents that have already occurred. It monitors the complete life cycle of all incidents. Unlike other systems, however, it provides insight into the potential for incidents by monitoring events. Events may include:
• Observations of potential hazards before an incident occurs
• Results from safety audits, compliance checks and safety inspections
• Initiate, track and monitor work orders for corrective planning; easily integrate with existing work order systems
• Build and share your own reports; store and track documents and photos
• Real-time monitoring of risk and compliance tasks
• Web and mobile dashboards for fast safety analysis
• Automated OSHA reporting
• Role-based and hierarchy alert notifications using email and text to inform the right people at the right time
• Initial and repeated corrective actions are tracked and monitored to help ensure accountability, planning and close out
• CSV and MS Excel sheets are easily imported into the system to allow for historical data, users and locations to get started easily
Affordable & Easy to Get Started
Location Safety Subscription – Collecting Safety Data Easily and Accurately
A comprehensive safety management system designed specifically for facility safety teams. Transforms safety operations by seizing the opportunity provided by "digital intelligent safety data" quickly and easily with mobile and cloud solutions. Click here for pricing.
Enterprise Safety Subscription – Key Performance Indicators, Metrics, Dashboards and More
Provides an operations-friendly approach to learning from your organizational data in real time and reinforcing positive habits, routines and organizational behavior. "SPS Safety Insights" help transform how safety teams and leaders make informed decisions with fact-based, accurate and timely information. Click here for pricing.
System Administrator – A Toolkit to Tailor SPS to Your Unique Requirements
A comprehensive technology toolkit that transforms paper systems into mobile and web solutions in minutes. Safety Innovator helps give safety professionals the tools to learn daily from their safety data and to evolve their organizational safety culture. Click here for pricing.