The Grainger Lighting Solutions team serves as your resource to help implement a comprehensive lighting retrofit of your facility through its network of qualified, insured and licensed service partners. Working closely with you, our service partners will help identify and facilitate the installation of energy-saving lighting measures that will help benefit your bottom line with minimal disruption to your business. Our service partners will also help you secure applicable incentives and rebates for your energy-saving project. Don't wait, get access to innovative energy-saving services, PLUS a wide selection of lighting products today!

Benefits to Your Business
Reduced operating costs
Upgraded infrastructure
Warranties on new equipment
Lowered operational risk
Avoided maintenance expenses
Reduced facility carbon footprint
Improved quality of light
Improved payback and ROI targets
Comprehensive Services
Interior and exterior applications
Audit and financial analysis
Material, contractor and project management
Installation by qualified, insured and licensed service partners
Administration of utility rebates
Disposal and recycling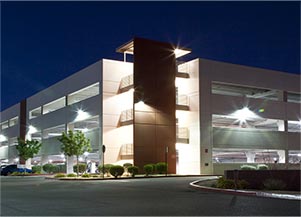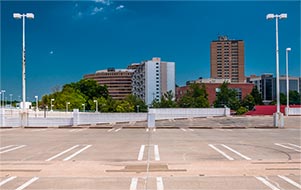 5 Questions to Ask:
Does your facility have older, less energy-efficient lighting such as T12 or metal halide lamps?
Does your facility have long operating hours?
Would you like to reduce your energy bills while improving the appearance of your workplace?
Are you interested in learning about incentives available to you for lighting retrofit projects?
Are you interested in enhancing your property's value?
If you answered "Yes" to any of these questions, call us at 866-597-1330 to learn how you can benefit from a lighting retrofit.
Shop Top Lighting Categories
---
Related Links
Gas Station Retrofit Lights the Way to Energy Savings
LED Dimmable Lamps Help Reduce Energy Costs For Mirage
Grainger Distribution Center Completes Major Lighting Upgrade