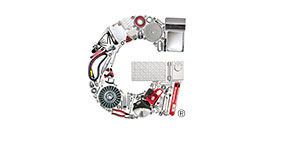 General Growth Properties, Inc. and Grainger General MRO Agreement
YOUR SAVINGS START HERE
The General Growth Properties, Inc. and Grainger General MRO Agreement offers you more cost savings! Grainger provides an extensive selection of products, services and technical expertise to help support your continuous improvement and cost-savings initiatives. Your local Grainger team is ready to help you take advantage of everything your agreement offers.
Remember to Sign In to your account every time to view your customer-specific pricing while shopping for products or to access information on our contract benefits.
MORE BRANDS
MORE PRODUCTS
MORE SOLUTIONS

Use your agreement benefits today and SAVE on the products you use most including:

Electrical

Hand Tools

HVAC: Filters

HVAC: Other

Material Handling

Outdoor Equipment

Paint, Equipment & Supplies

Plumbing: Other

Plumbing: Pipe, Valves & Fittings

Safety: Facility Safety

Safety: Footwear & Accessories

Safety: People Safety
BENEFITS
Minimum 15% off all Grainger catalog and online products
Deeper discounts on frequently purchased products
Access to over 1.4 million products
Real-time product availability and order tracking
Prepaid freight on orders shipped via ground transportation1
Dedicated resources to assess your site and consolidate spend to help maximize savings
Log onto Grainger.com® to access your contract pricing
SOLUTIONS
Same-day shipping on 99% of in-stock items2
After-hours emergency service—call 1-800-CALL-WWG (225-5994) to open up a branch any time—even nights and weekends
KeepStock® Inventory Management solutions help save you time, money and space3
Sourcing for hard-to-find products beyond the catalog
Grainger Online SafetyManager® System is a comprehensive tool to help assess, build, maintain and track your safety management program4
Click here
for a PDF copy of your program discounts and contract benefits.
MORE BENEFITS OF WORKING WITH GRAINGER
Safety Training
Grainger safety training can help you reduce injuries, facilitate compliance, manage risk and maintain a safer workplace. We offer a wide variety of safety-related training on a range of topics including lockout tagout, ergonomics, machine guarding, PPE and more. Click here to learn more or email: SafetySupport@grainger.com.
Safety Solutions
Let Grainger help you keep people safe and healthy while you operate a safer facility. Grainger safety solutions provide you with the products, services and resources to help you avoid injuries and maintain regulatory compliance in your workplace. Find out more here.
KeepStock® Inventory Management
Don't let money sit on your shelf! KeepStock solutions help you streamline inventory processes so you can save time, money and space. Find out how it works and how to get started when you click here.
Mobile—Anytime. Anywhere.
The Grainger mobile app makes it easy for you to get the products and services you need, no matter where your work takes you. Take advantage of features like: Chat with an Expert, Barcode Scanner, Location-Based Lists, Workflow Approvals, KeepStock® Solutions and ePro Mobile all from your mobile device. Download it today!
Product Support
Get free answers to tough product questions. Our Technical Support Specialists have the education and hands-on experience to provide the answers you need. Drop us an email at: safetysupport@grainger.com or call 1-800-GRAINGER to speak to our Technical Support Specialists.
Need Help? Visit the Grainger.com® Help Desk
Grainger.com has time-and money-saving tools that can help you every day. This resource can tell you where to access these tools and how to quickly set-up and manage your account. You'll also find:
A Downloadable Guide to Grainger.com
70 Dedicated Topics
Tips and Tricks
Functionality Images with Key Callouts
Videos
FAQs
Can't Find What You're Looking For?
Chat with a Grainger expert. Send us a message or call 1-800-GRAINGER (472-4643).
1. - Other freight charges will be incurred for services such as expedited delivery, air freight, freight collect, sourced orders, export orders,hazardous materials, buyer's carrier, shipments outside the contiguous U.S. or other special handling by the carrier.
2. - In-stock orders placed directly with a branch or on Grainger.com by 5 p.m. local time will ship same day within the continental U.S.
3. - Grainger KeepStock solutions are subject to customer eligibility and agreements.
4. - Grainger Online SafetyManager System is provided by Grainger Safety Services, Inc., an affiliate of W.W. Grainger, Inc.