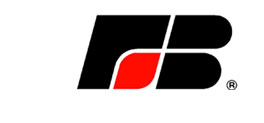 Farm Bureau
YOUR SAVINGS START HERE
Grainger has been awarded a full Maintenance, Repair and Operations Supplies Contract. Your local Grainger team is ready to help you take advantage of everything your agreement offers.
Remember to Sign In to your account every time to view your customer-specific pricing while shopping for products or to access information on our contract benefits.
Getting Started With Your Price Savings is as Easy as 1-2-3

1. Register
With a few easy steps, you can take advantage of your contract benefits. You must sign in to Grainger.com® to see your specific pricing.
REGISTER

2. Benefits
Farm Bureau Members receive special pricing when using your state Farm Bureau's account number.
SIGN IN

3. Shop
Use the Farm Bureau and Grainger agreement to find the supplies and services you need. Be sure you are signed in to view your special pricing.
SHOP NOW
NEED HELP?
Contact Grainger's Customer Service team for the Farm Bureau at 1-877-620-2852
Here are just a few of your contract benefits after registering on Grainger.com:
Contract pricing, program discounts and solutions
Shop your way: Call, click or stop by a local branch
Real-time product availability, order tracking and invoices online
Same-day shipping on 99% of in-stock items1
After-hours emergency service—call 1-800-CALL-WWG (225-5994) to open up a branch any time—even nights and weekends (a $50 fee may apply)
1. - Other freight charges will be incurred for services such as expedited delivery, air freight, freight collect, sourced orders, export orders, hazardous materials, buyer's carrier, shipments outside the contiguous U.S. or other special handling by the carrier.