Services | Arc Flash Services
Arc Flash Services
An arc flash is a sudden release of heat and energy caused by an electric arc. The explosion is commonly triggered by equipment failure, sparks, corrosion, condensation, dust or other impurities on the surface of a conductor. Arc flashes can lead to serious injury, equipment damage, lost production, downtime and fines. Offered through industry-leading, third-party service providers, our Arc Flash Services* can help you address NFPA 70E electrical safety compliance issues and arc flash hazards in your facility.

*Contact your Grainger rep for details, availability and eligibility. Services are provided by third-party providers and may be subject to a fee and agreement.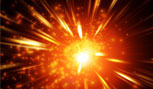 Arc flash explosions are unpredictable, dangerous and occur daily in electrical equipment across the U.S. While Grainger carries the products to help protect your employees from these potentially lethal incidents, a more comprehensive strategy is essential to the safety of your crew and equipment.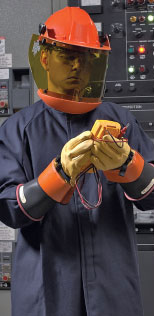 ARC FLASH SERVICES
It starts with a one-on-one consultation to address your needs and help ensure NFPA 70E compliance. We'll work with you to:

1) Develop and audit an electrical safe work practice policy

2) Conduct an electrical system study to determine the degree of arc flash hazards and apply required labeling per NFPA 70E

3) Ensure adequate supplies of personal protective equipment (PPE) and proper tools

4) Conduct regularly scheduled safety training audits for all electrical workers

5) Maintain all electrical distribution system components
Contact your Grainger rep or call 1.800.GRAINGER to see how we can help protect your crew and facility against arc flash hazards.
AREAS OF FOCUS
You choose the areas you want to focus on improving arc flash safety at your facility.


Consulting & Turnkey Solutions

Program / Procedure Development

ARC FLASH PRODUCTS
ARC FLASH INSIGHTS