AGING BUILDINGS
SAFE. UPDATED. PRODUCTIVE.
As buildings age, you're forced to lengthen the lifespan of outdated systems while keeping pace with current standards and technology for lighting, HVAC and electrical (to name a few). And structural problems, like roofs and walls, only get worse with time. Allowing these issues to remain unresolved can have significant impact to your core business.
WHY GRAINGER?
Grainger is your single, convenient source for products and services that help you solve existing problems fast while you extend the life of your aging building! Whether it's a crack in the floor, a hard-to-find part or a comprehensive lighting retrofit—we're ready to help with all your structural and building system challenges.
Top products for
Aging Building Maintenance
INFO YOU CAN USE FROM KnowHowSM
Count on Grainger for the right stuff, at the right time, at the right price.
No matter your business. No matter your size. No matter how much you order. Grainger's got your back.®
BEST SELECTION
Get everything but the kitchen sink. Oh, wait, we have that, too!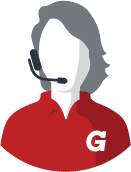 FREE TECH SUPPORT
Spend less time searching for answers and more time working on critical tasks when you count on Grainger technical support.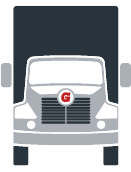 FAST DELIVERY
From our dock to your door, get it fast with next-day delivery options.