GHS Pictograms and Labels
Featured Products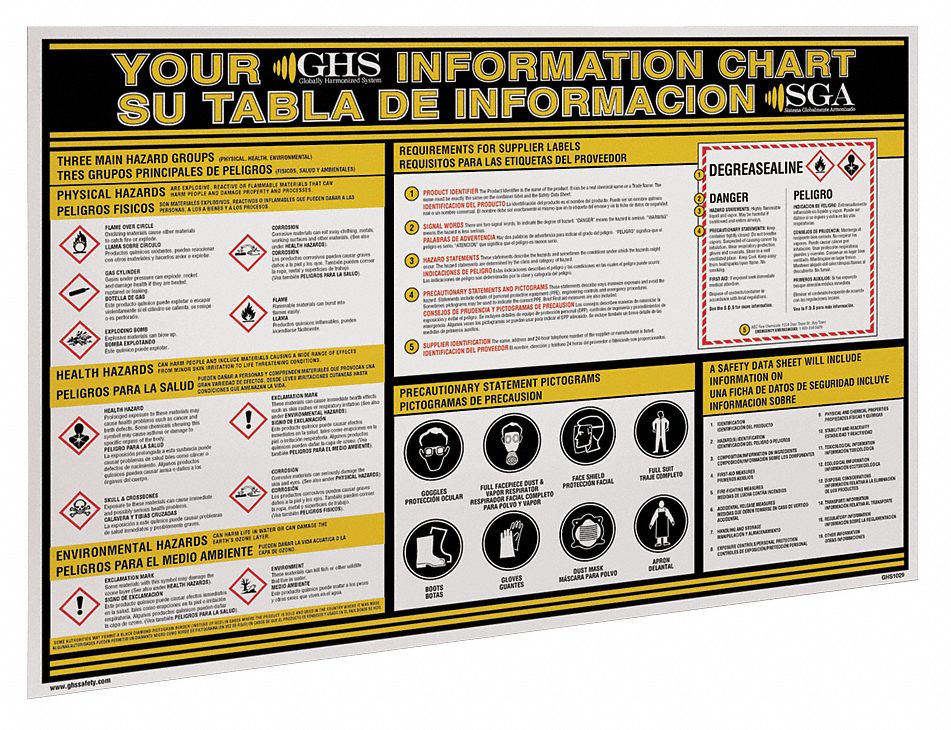 ---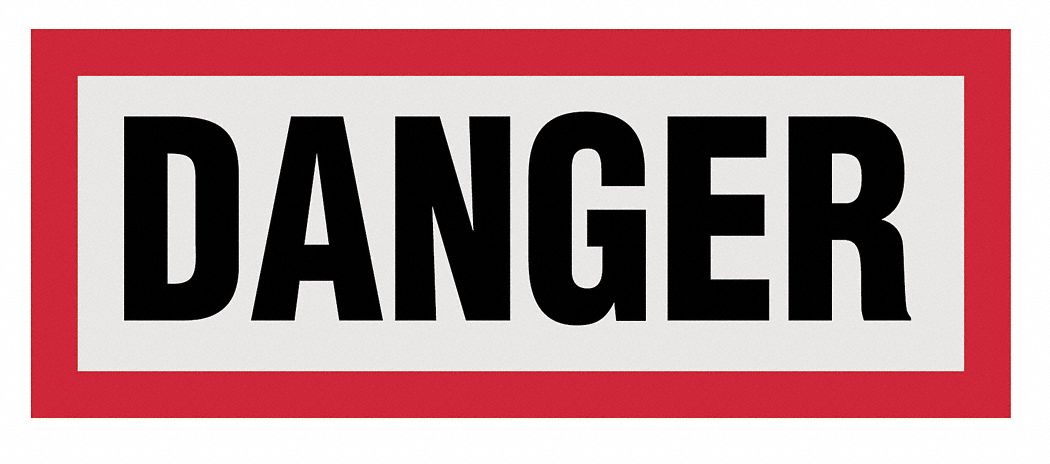 ---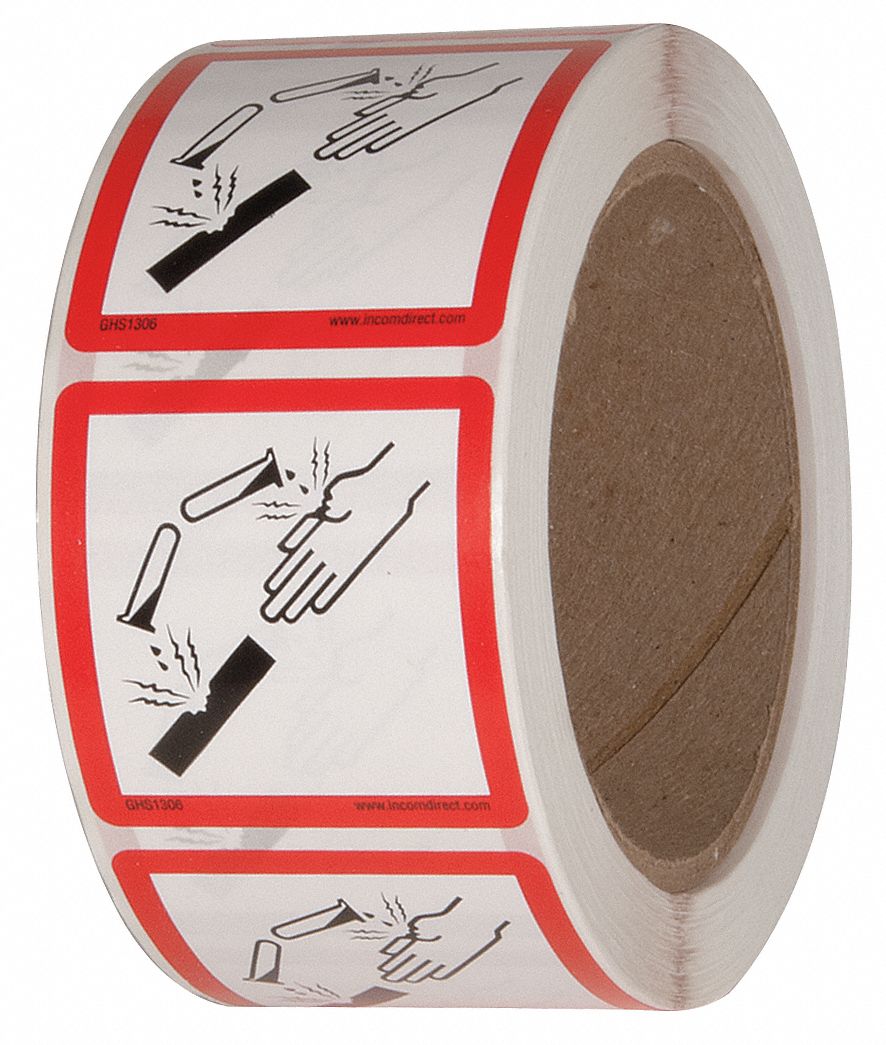 ---
Are you familiar with the hazard symbols used to classify and label chemicals under new Globally Harmonized System rules? Use this reference to help identify GHS pictograms, labels and images, and understand what they mean. Appearing individually or in combinations, they define specific hazards to help you work safely around hazardous chemicals.



Health Hazard
Carcinogen
Mutagenicity
Reproductive Toxicity
Respiratory Sensitizer
Target Organ Toxicity
Aspiration Toxicity
Flame
Flammables
Pyrophorics
Self-Heating
Emits Flammable Gas
Self-Reactives
Organic Peroxides
Exclamation Mark
Irritant (skin and eye)
Skin Sensitizer
Acute Toxicity
Narcotic Effects
Respiratory Tract Irritant
Hazardous to Ozone Layer



Gas Cylinder
Gases Under Pressure
Corrosion
Flammables
Pyrophorics
Self-Heating
Emits Flammable Gas
Self-Reactives
Organic Peroxides
Exploding Bomb
Explosives
Self-Reactives
Organic Peroxides



Flame Over Circle
Oxidizers
Environment
(Non-Mandatory)
Aquatic Toxicity
Skull and Crossbones
Acute Toxicity
(fatal or toxic)
This illustration identifies the components of a GHS-compliant label. Actual label design and layout may vary and are subject to the discretion of the competent authority.
Product Identifier
Should match the product identifier used on the Safety Data Sheets.
Signal Word
Indicates the relative level of the hazard's severity. "Danger" and "Warning" are the GHS signal words.
Pictograms
Graphics intended to convey specific hazard information.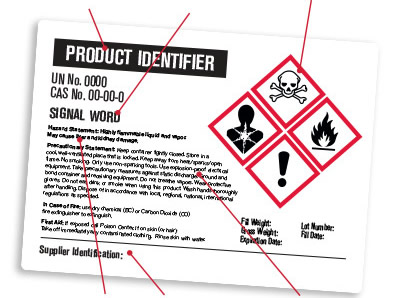 Hazard Statements
A phrase assigned to a hazard class and category that describes the nature of the product hazards.
Supplier Identification
The name, address and telephone number of the manufacturer or supplier.
Precautionary Statements
Describes recommended measures to minimize or prevent adverse effects resulting from exposure.
(GHS icon) 1.410.5.4.1 Location of GHS Information on the Label. The GHS hazard pictograms, signal word and hazard statements should be located together on the label. The competent authority may choose to provide a specified layout for the presentation of these and for the presentation of precautionary information, or allow supplier discretion. For more information, please consult the United Nations Economic Commission for Europe (UNECE) and the Occupational Safety & Health Administration (OSHA).
For more information on this and other GHS-related issues, Click here.
https://www.grainger.com/content/GHS