GHS Hazard Communication Standard Final Rule

The new Globally Harmonized System (GHS) of Classification and Labeling of Chemicals provides a universal set of criteria for classifying chemicals according to their health and physical hazards, and specifies new hazard communication elements. Here's information to help you comply with OSHA's revised hazard communication standard.
Articles You Might Also Like: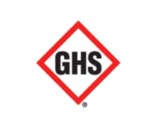 ---
---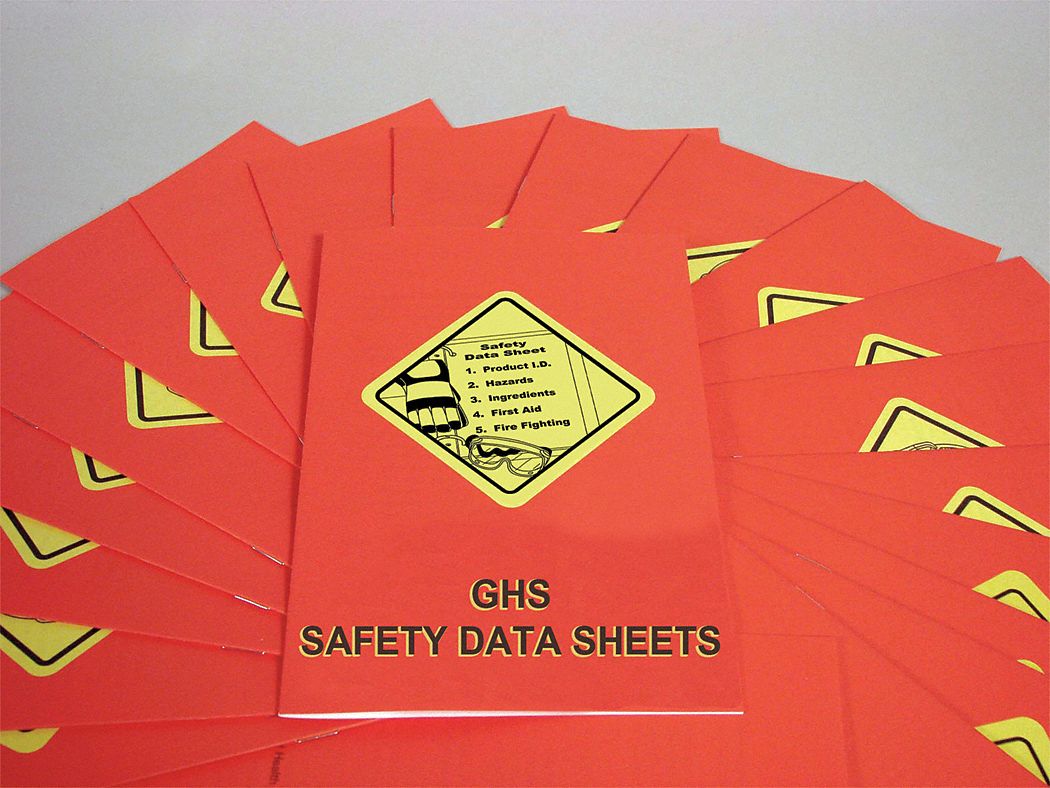 ---

Related Products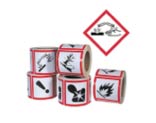 ---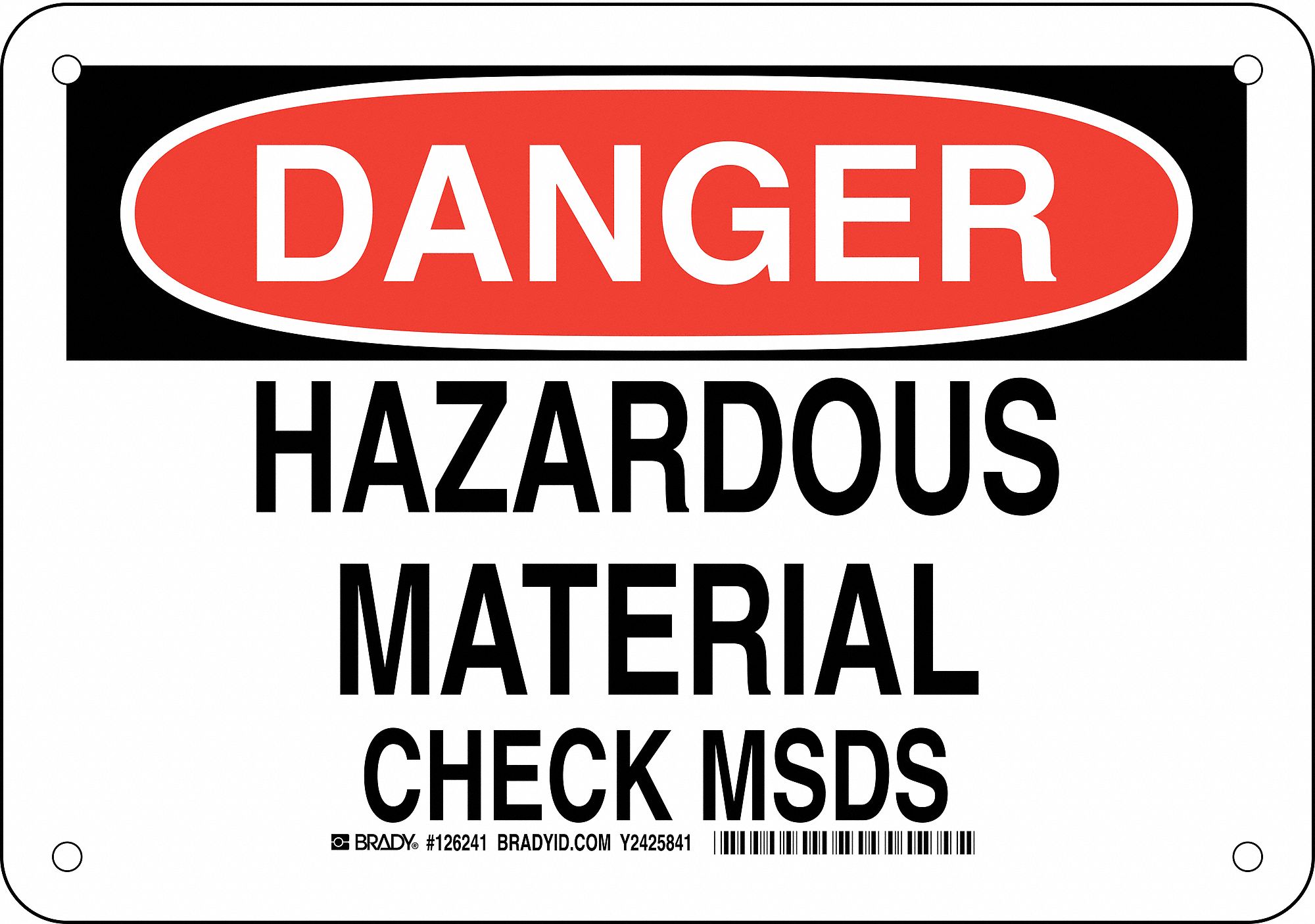 ---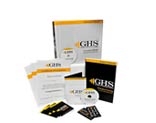 The existing Hazard Communication Standard (HCS) is a performance-oriented standard that provides guidance for defining hazards and performing hazard determinations. However, the current standard does not provide a consistent approach or format to follow. It allows chemical manufacturers and importers to convey the hazard information on labels and material safety data sheets (MSDS) in whatever format they desire. A more standardized approach to classifying the hazards and conveying the information is needed.
Enter the Globally Harmonized System of Classification and Labeling of Chemicals (GHS). GHS is an international approach to the classification of hazardous chemicals and the communication of hazards to workers via standardized shipped container labels and safety data sheets (SDSs). It is not a law; rather it is a system with components that countries can adopt into their own systems. The Occupational Safety and Health Administration (OSHA) adopted portions of GHS into the HCS in March 2012 with an effective date 60 days thereafter and a four year transition period.
The parts of the HCS not related to GHS have remained largely unchanged. These parts include the basic framework, scope and exemptions. The revised HCS still requires chemical manufacturers and importers to classify the chemicals they produce or import and to provide hazard information to employers and workers. The revised standard provides harmonized criteria for classifying chemicals according to their health and physical hazards, and requires specific label elements on shipped containers and mandatory standardized 16-section safety data sheets.
Major

Changes

Definitions: In order to be consistent with GHS, the majority of existing definitions were modified and/or deleted and replaced with new definitions.

Classification: Chemical manufacturers and importers are required to determine the hazards of the chemicals they produce or import. Hazard classification under the new, updated standard provides specific criteria to address health and physical hazards, as well as classification of chemical mixtures.

Written Program: OSHA has maintained the provisions of this section with no significant changes. However, existing written programs will need to be modified to reflect new terminology, definition changes and labeling.

Labels: Chemical manufacturers and importers must provide a shipped container label that includes a signal word, pictogram(s), hazard statement(s), product identifier, supplier identification and precautionary statement(s).

Safety Data Sheets: The new format requires 16 specific sections to ensure consistent presentation of important protection information.

Information and Training: To facilitate understanding of the new system, the new standard required that workers be trained by December 1, 2013, on the new shipped container label elements and safety data sheet format.
Benefits

of the New Standard

The revised standard covers over 43 million workers who produce or handle hazardous chemicals in more than five million workplaces across the country. The modification is expected to prevent more than 500 workplace injuries and illnesses and 43 fatalities annually. Once fully implemented, the standard will also help:

Improve the quality and consistency of hazard information in the workplace, making it safer for workers to do their jobs and easier for employers to stay competitive.

Enhance worker comprehension of hazards, especially for low and limited-literacy workers, reduce confusion in the workplace, facilitate safety training and result in safer handling and use of chemicals.

Provide workers quicker and more efficient access to information on the safety data sheets.

Result in cost savings to American businesses of more than $500 million in productivity improvements, fewer safety data sheets and label updates and simpler new hazard communication training.

Reduce trade barriers by harmonizing with systems around the world.
What
You Need

to Do and When
Completion Date
Requirement(s)
Who
December 1, 2013
Train employees on the new label elements and SDS format.
Employers
June 1, 2015*

December 1, 2015
Comply with all modified provisions of this final rule, except:
Distributors may ship products labeled by manufacturers under the old system until December 1, 2015.
Chemical manufacturers, importers, distributors and employers
June 1, 2016
Update alternative workplace labeling and hazard communication programs as necessary, and provide additional employee training for newly identified physical or health hazards.
Employers
Transition Period
Comply with either 29 CFR 1910.1200 (this final standard), or the current standard, or both.
All chemical manufacturers, importers, distributors and employers
*On February 9, 2015, OSHA issued an internal memorandum describing the agency's enforcement position on the June 1 and December 1, 2015 effective dates. The memorandum is directed at chemical mixture manufacturers and importers only. Extensions of up to six months may be given on an inspection-by-inspection basis to those who have exercised reasonable diligence and good faith to obtain the required classification and safety data sheet information from their raw material suppliers. A mixture manufacturer or importer must create revised HCS compliant safety data sheets within six months from the date it receives all of the hazard information for the ingredients in a mixture. They must create shipped container labels to comply with the revised HCS within six months from the date that they have developed the compliant safety data sheets.
When a chemical mixture manufacturer or importer cannot comply with the June 1, 2015 effective date, there may be distributors that are consequently unable to comply with the December 1, 2015 compliance date. Distributors must provide revised HCS compliant safety data sheets to downstream users with the first shipment after they are provided by the mixture manufacturer or importer. If a downstream user requests a revised HCS compliant safety data sheet that is available prior to receiving a new shipment, the manufacturer, importer or distributor must provide it immediately. In the limited situations described in the memorandum, distributors will be allowed to ship mixtures labeled with old HCS compliant labels until December 1, 2017.
Labels
What does the new GHS shipped container label look like and require? The GHS shipped container label requires six items: product identifier, supplier identification, precautionary statement(s), pictogram(s), hazard statement(s) and signal word. The required six elements must be affixed to, printed on or attached to the immediate container of the chemical or to the outside packaging. Additionally, the signal word, hazard statement(s) and pictogram(s) must be grouped together on the shipped container label and not separated on the container or outside packaging.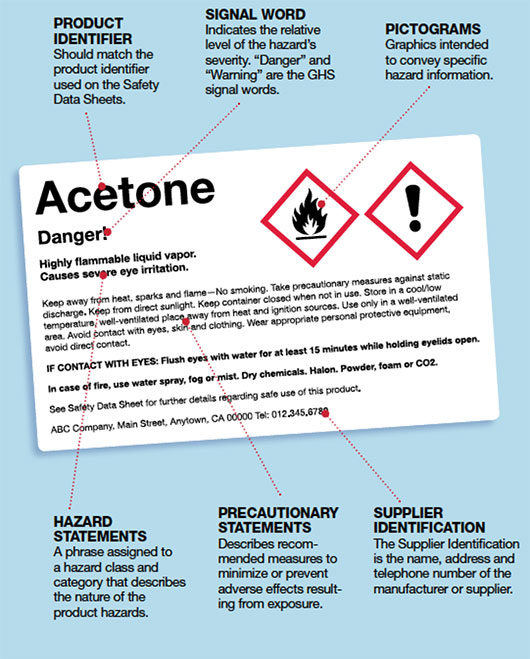 When it comes to workplace labeling, there are two options available:
Label with the same information listed on the GHS compliant shipped container label; basically resizing the shipped container label to fit the size container being used.
Use an alternate label method that provides general information regarding the physical and health hazards.
OSHA is continuing to allow employers the flexibility to use other alternate workplace labeling systems such as the National Fire Protection Association (NFPA) 704 diamond system or Hazardous Material Identifications System (HMIS). Any workplace labeling method may be used as long as the employee understands how to read the label and understand the hazards being communicated.



Health Hazard
Carcinogen
Mutagenicity
Reproductive Toxicity
Respiratory Sensitizer
Target Organ Toxicity
Aspiration Toxicity
Flame
Flammables
Pyrophorics
Self-Heating
Emits Flammable Gas
Self-Reactives
Organic Peroxides
Exclamation Mark
Irritant (skin and eye)Skin Sensitizer
Acute Toxicity
Narcotic Effects
Respiratory Tract Irritant
Hazardous to Ozone Layer
(Non-Mandatory)



Gas Cylinder
Gases Under
Pressure
Corrosion
Skin Corrosion/Burns
Eye Damage
Corrosive to Metals
Exploding Bomb
Explosives
Self-Reactives
Organic Peroxides



Flame Over Circle
Oxidizers
Environment
(Non-Mandatory)
Aquatic Toxicity
Skull and Crossbones
Acute Toxicity
(fatal or toxic)
Safety

Data Sheets

Safety data sheets are the backbone of the HCS. With this revision of the HCS, there is a name change (material safety data sheets are now safety data sheets) and more importantly a standardized 16-section format with a required order of sections is mandatory. Sections include:
Identification

includes product identifier; manufacturer or distributor name, address, phone number; emergency phone number; recommended use; restrictions on use.

Hazard(s) Identification

includes all hazards regarding the chemical; required label elements.

Composition/Information on Ingredients

includes information on chemical ingredients; trade secret claims.

First-Aid Measures

include important symptoms/effects, acute, delayed; required treatment.

Fire-Fighting Measures

list suitable extinguishing techniques, equipment; chemical hazards from fire.

Accidental Release Measures

list emergency procedures; protective equipment; proper methods of containment and cleanup.

Handling and Storage

list precautions for safe handling and storage, including incompatibilities.

Exposure Controls/Personal Protection

list OSHA's Permissible Exposure Limits (PELs); Threshold Limit Values (TLVs); appropriate engineering controls; personal protective equipment (PPE).

Physical and Chemical Properties

list the chemical's characteristics.

Toxicological Information

includes routes of exposure; related symptoms, acute and chronic effects; numerical measures of toxicity.

Ecological Information*

provides information to evaluate the environmental impact of the chemical(s) if it were released to the environment.

Disposal Considerations*

provide guidance on proper disposal practices, recycling or reclamation of the chemical(s) or its container and safe handling practices. Will most likely refer reader to section 8 to minimize exposure.

Transport Information*

provides guidance on classification information for shipping and transporting of hazardous chemical(s) by road, air, rail or sea.

Regulatory Information*

identifies the safety, health and environmental regulations specific for the product that is not indicated anywhere else on the SDS.

Other Information

includes the date of preparation or last revision.
*Note: Since other agencies regulate this information, OSHA will not be enforcing sections 12 through 15 (29 CFR 1910.1200(g)(2)). This information must be provided to meet GHS requirements for SDSs.
Other
OSHA

Rules Affected

Flammable and Combustible Liquids 29 CFR 1910.106 The revised HCS amends flammable and combustible liquids definitions to conform to new flammability classes based on new flash point test methods and boiling points consistent with the GHS criteria. The term "combustible" has been eliminated and replaced with "flammable." The new GHS definition of flammable aerosols has also been incorporated into this standard and updated with the acceptable methods for determining flash points.

Process Safety Management (PSM) 29 CFR 1910.119 and Hazardous Waste Operations and Emergency Response (HAZWOPER) 29 CFR 1910.120 have incorporated the new flammable liquid classes for consistency.

Welding 29 CFR 1910.252 has incorporated new shipped container label format on welding consumables for consistency.

Substance-Specific Health Standards 29 CFR 1910.1001 to 1910.1450 (Asbestos, Lead, Cadmium, etc.) Most of the changes made are editorial to be consistent with new shipped container labeling and safety data sheet terminology. The wording on the signage required in these standards, particularly cancer-causing chemicals (which almost all of these are), has been modified to reflect standardized wording required under the GHS criteria.

Source: Hazard Communication. United States Department of Labor. Retrieved August 15, 2012, from http://www.osha.gov/dsg/hazcom.
Grainger

Services

Take advantage of Grainger services that provide you with access to easy-to-use online management tools to help you manage safety and risk more efficiently and cost effectively.

GHS Hazard Communication Training is an interactive online training course that can help you meet OSHA's training requirements for having employees trained on the GHS label elements and updated safety data sheet formats.

Grainger MSDS Complete delivers on-demand access to a suite of tools that help you build and maintain a compliant, electronic safety data sheet library with over 4.5 million data sheets.