Home / Resources / Safety Resources / GHS
GHS Compliance

Q. What are the OSHA compliance deadlines for the revised Hazard Communication Standard?
A. Employee training should have been completed by Dec. 1, 2013 to help ensure all affected employees understand the new label and Safety Data Sheets (SDS) formats. Training remains a top priority.
Chemical manufacturers, importers and distributors were required to comply with the SDS and labeling provisions by June 1, 2015. Distributors then had until Dec. 1, 2015 to comply with the Globally Harmonized System of Classification and Labeling of Chemicals (GHS) labeling requirements for shipped containers. In anticipation of SDS and labeling deadline issues, OSHA sent a Feb. 9, 2015 memo directed specifically at chemical mixers who may miss the deadline due to upstream supplier delays. OSHA stated that it might not cite chemical mixture manufacturers and distributors who failed to meet the deadline provided they could show "reasonable diligence" and made a "good faith" effort to comply. Extensions of up to six months on an inspection-by-inspection basis were proposed to those who exercised reasonable diligence and good faith to obtain the required classification and SDS information from their raw material suppliers. If the situation falls within the categories in the memorandum, distributors will be allowed to ship chemicals labeled with old Hazard Communication Standard compliant labels until Dec. 1, 2017.
Employers have until June 1, 2016 to update their written hazard communication program, any alternate workplace labeling and provide additional employee training for newly identified physical or health hazards.
More Frequently Asked Questions

Under HazCom 1994, labels were performance-based; chemical manufacturers and distributors decided what to put on them. OSHA then determined if the labels were compliant based on how they performed in the workplace. Under HazCom 2012, OSHA prescribes label information based on six standardized elements:
1. Product identifier: Same identifier found on safety data sheet
2. Supplier information: Name, address and phone number of responsible party
3. Pictogram(s): Black hazard symbol on white background with red diamond border
4. Signal word: Must use either "Danger" or "Warning," depending upon hazards
5. Hazard statement(s): Declarative statement regarding nature or degree of hazard
6. Precautionary statement(s): Descriptions of appropriate prevention, storage, response and spill measures

Webinars:
New Hazard Communication & GHS: Labeling and SDSs (Part 2 of 2 Part Series) – Oct 2016

New Hazard Communication & GHS: GHS Overview (Part 1 of 2 part Series) – Oct 2016

---
Articles:
Globally Harmonized System (GHS), Quick Tips #374
Hazard Communication Standard, Quick Tips #150
GHS Labels and Pictograms Quick Reference
Safety Data Sheets Under GHS, Quick Tips #250
Comparing Chemical Labeling Systems, Quick Tip #198
NewGHS Frequently Asked Questions
NewSafety Data Sheet Status for GHS Compliance
---
Tools: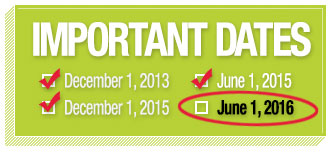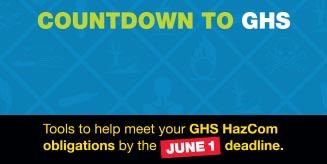 Grainger's Kelli Baker gives an overview of GHS, what it means, and why training is an important first step.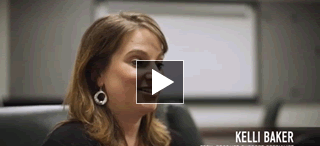 Listen to Wes Maertz, Certified Safety Professional, talk about GHS and what Grainger can do to help you prepare.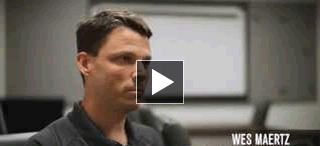 Need more help? Email our safety technical support specialists at safetysupport@grainger.com

Here's a quick visual of important GHS facts and information. You can also save and print out this infographic for reference.

Let us help you prepare your facility for GHS with training materials, identification products and services that will help keep your hazard communication program up–to–date and compliant with the new rules.
Products
Training Materials & Kits
Training from some of the most respected safety training brands in the industry.
Identification
Non-Sparking Tools to Comply with Hazcom Labeling
Get even more details about GHS and the products you can use to improve your hazard communication program.
Training & Services
Grainger can help you manage these and other safety risks more efficiently and cost-effectively with easy-to-use online tools and content provided by Grainger Online SafetyManager, including Audits & Checklists, Written Programs, Policies & Procedures and both Online and Instructor-Led Training Content.
Written Programs
Hazard Communication Program for General Industry
Hazardous Substances Plan for General Industry
Hazard Communication for Construction Program
Hazardous Substances Plan for Construction
Laboratory Safety Program
Policies and Procedures
Hazard Communication Policy
Laboratory Procedures
Safety Meetings
Safety Data Sheets (SDSs) for General Industry
Safety Data Sheets (SDSs) for Construction
Hazard Communications for General Industry
Hazard Communications for Construction
Hazardous Materials
Safety Checklists
Hazard Communication Program
Hazard Communication: Employee Information and Training
Hazard Communication: General Requirements
Hazard Communication: Labels
Hazard Communication: Material Safety Data Sheets
Hazard Communication: Written Hazard Communication Plan
Hazardous Waste Operations
Online Training Courses
GHS: Understanding Safety Data Sheets?GHS: Understanding the New Labels
Hazard Communication for Construction Employees
Hazard Communication for General Industry Employees
Hazard Communication for Healthcare Employees
Hazard Communication for Laboratory Employees
Hazard Communication for Manufacturing Employees
Hazard Communication for Petroleum Industry
Learn more about Grainger Online SafetyManager
Learn more about Online Safety Training & Tracking