Fire Safety and Protection Equipment
Potential workplace risks can range from electrical hazards to chemical exposures to falls. Unfortunately, fires are common in the workplace due to many causes like human error, faulty electrics or flammable materials. Fires are serious threats to physical safety and security of any workplace and anyone inside. Fire protection comes in many forms, from rescue and escape equipment to fire protection equipment like extinguishers and firefighter gear. Stock up on fire safety equipment that caters to the needs of your company. With the right products available and emergency plan in place, you can put safety first and protect your employees and company as a whole.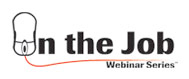 Fire Extinguisher Selection and Use
This recorded webinar explains how to choose the right fire extinguisher to handle the five different classes of fire. It covers fire extinguisher ratings, inspection and maintenance requirements, and the proper technique to extinguish flames.
3M Firestop Overview
This recorded webinar provides a 3M Firestop Overview, 3M's fire-protection philosophy, the mechanics of a fire, how Firestop works and the uses for Firestop.
Fire Extinguisher Selection, Selection, Use and Maintenance
Do you know what type of fire extinguisher is needed at your facility and why? Join Grainger Technical Product Support Specialist and Lieutenant Firefighter/Paramedic, Kent Shea for a webinar on Fire Extinguisher Selection, Use and Maintenance. Topics include how to choose extinguisher type, what UL ratings really mean, how to use an extinguisher and much more!