Air Handler

®

Filters — Breathe Easy
You can trust they are working—helping to maintain a healthy and productive facility. They offer Minimum Efficiency Reporting Values (MERV) from 6 to 16, are a snap to install and can help minimize contaminants and allergens. So turn to the Air Handler brand for a full line of quality filters at a competitive price. We can even help you build a custom air filter to your exact specifications.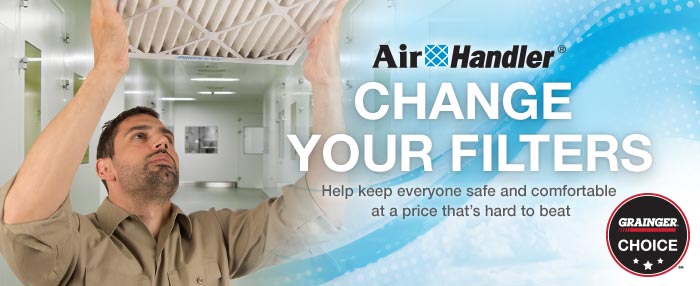 Basic Filtration
Medium Filtration
High Filtration
Specialty Filtration
Note: Product availability is real-time basis and adjusted continuously. The product will be reserved for you when you complete your order.
More