Filter Results By
Lighting Products
No matter what industry you're in, the right lighting is vital to the success of your business. Grainger has a huge variety of lighting products that are both durable and energy efficient to help you keep your lighting costs down. From LED lighting and lighting controls to emergency lighting and more, Grainger has you covered.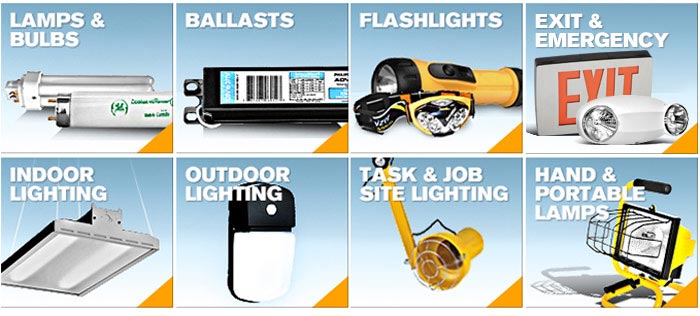 Top Categories
Product Categories
Top Selling Lighting Products

Anytime. Anywhere.
Grainger helps you get it done.
Let's Stick Together
Your connection to what's new at Grainger. Sign Up Now! Sign up

Questions? Call us
1-800-GRAINGER
(472-4643)
© 1994 - 2014, W.W Grainger, Inc. All Rights Reserved.