Filter Results By
>
Generators
Help ensure you'll be prepared if the power goes out with high-quality generators from Grainger. Whether you need a small portable generator for localized emergencies, a gasoline or diesel generator for remote power needs, or a 150kW standby generator to power your whole facility, Grainger can help you handle your backup power needs. Help keep generators running smoothly in all seasons with a maintenance kit or cold weather kit. Find these great product lines and more at Grainger!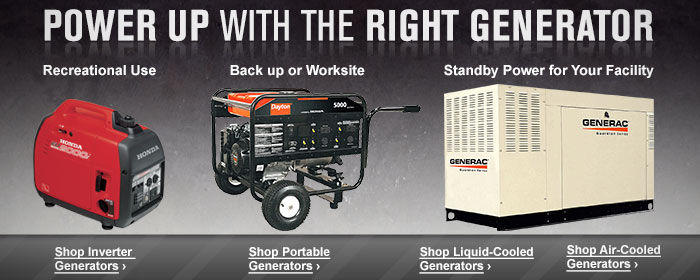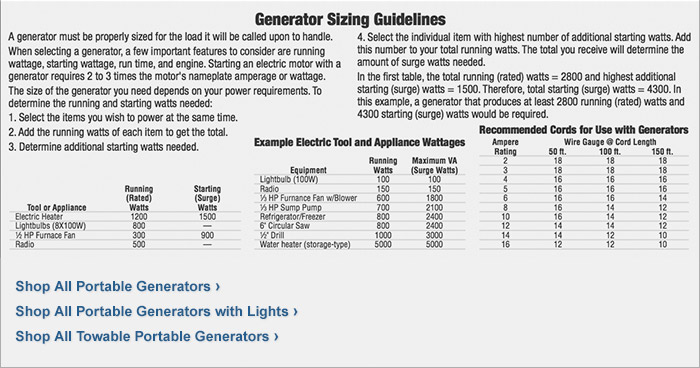 Product Categories

Standby Generators, Air-Cooled

Standby Generators, Liquid-Cooled
Product availability based on selecting either shipping or pick up and a location.
Dismiss
Note:
Product availability is real-time basis and adjusted continuously. The product will be reserved for you when you complete your order.
More
Anytime. Anywhere.
Grainger helps you get it done.
Let's Stick Together
Your connection to what's new at Grainger. Sign Up Now! Sign up
Questions? Call us
1-800-GRAINGER(472-4643)
© 1994 - 2015, W.W Grainger, Inc. All Rights Reserved.
90000010
www9.grainger.com