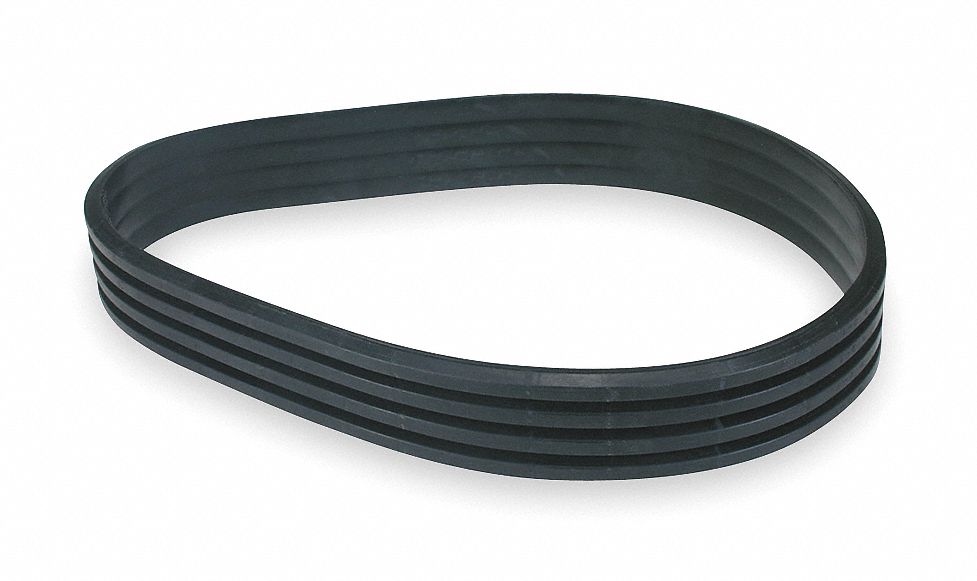 close
close x
Using 360° Viewing:
Rotate: Use top-to-bottom, side-to-side by use of mouse arrow.
Zoom In: Double click on image.
Zoom Out/Reset: Put photo at full zoom & then double click.
Banded V-Belt, C 4 Rib
Technical Specs
Item

Banded V-Belt

Material

Rubber Impregnated Fabric Cover w/High Strength Tensile Cords

Belt Type

C

Number of Ribs

4

Top Width

3-1/2"

Thickness

5/8"
Item #
Industry Number
Outside Length
Availability
Price
Qty
13W453
4/C100
104-7/8"

Item ships within 3 business days from supplier

13W454
4/C105
109-7/8"

Item ships within 3 business days from supplier

13W455
4/C108
112-7/8"

Item ships within 3 business days from supplier

13W456
4/C109
113-7/8"

Item ships within 3 business days from supplier

13W457
4/C112
116-7/8"

Item ships within 3 business days from supplier

13W458
4/C120
124-7/8"

Item ships within 3 business days from supplier

13W459
4/C123
127-7/8"

Item ships within 3 business days from supplier

13W460
4/C124
128-7/8"

Item ships within 3 business days from supplier

13W461
4/C126
130-7/8"

Item ships within 60 business days from supplier

13W462
4/C128
132-7/8"

Item ships within 3 business days from supplier

13W463
4/C136
140-7/8"

Item ships within 3 business days from supplier

13W464
4/C144
148-7/8"

Item ships within 3 business days from supplier

13W465
4/C158
162-7/8"

Item ships within 3 business days from supplier

13W466
4/C162
166-7/8"

Item ships within 3 business days from supplier

13W467
4/C173
177-7/8"

Item ships within 3 business days from supplier

13W468
4/C180
184-7/8"

Item ships within 3 business days from supplier

13W469
4/C195
199-7/8"

Item ships within 3 business days from supplier

13W470
4/C210
214-7/8"

Item ships within 3 business days from supplier

13W471
4/C225
227-7/8"

Item ships within 3 business days from supplier

13W472
4/C230
232-7/8"

Item ships within 60 business days from supplier

13W473
4/C240
242-7/8"

Item ships within 3 business days from supplier

13W474
4/C255
257-7/8"

Item ships within 3 business days from supplier

13W475
4/C270
272-7/8"

Item ships within 3 business days from supplier

13W476
4/C285
287-7/8"

Item ships within 3 business days from supplier

13W477
4/C300
302-7/8"

Item ships within 3 business days from supplier

13W478
4/C315
317-7/8"

Item ships within 3 business days from supplier

13W479
4/C330
332-7/8"

Item ships within 3 business days from supplier

13W480
4/C345
347-7/8"

Item ships within 3 business days from supplier

13W481
4/C360
362-7/8"

Item ships within 3 business days from supplier

13W482
4/C375
377-7/8"

Item ships within 3 business days from supplier

13W483
4/C390
392-7/8"

Item ships within 3 business days from supplier

13W484
4/C420
422-7/8"

Item ships within 3 business days from supplier

13W451
4/C85
89-7/8"

Item ships within 3 business days from supplier

13W452
4/C90
94-7/8"

Item ships within 3 business days from supplier

Adding More Products