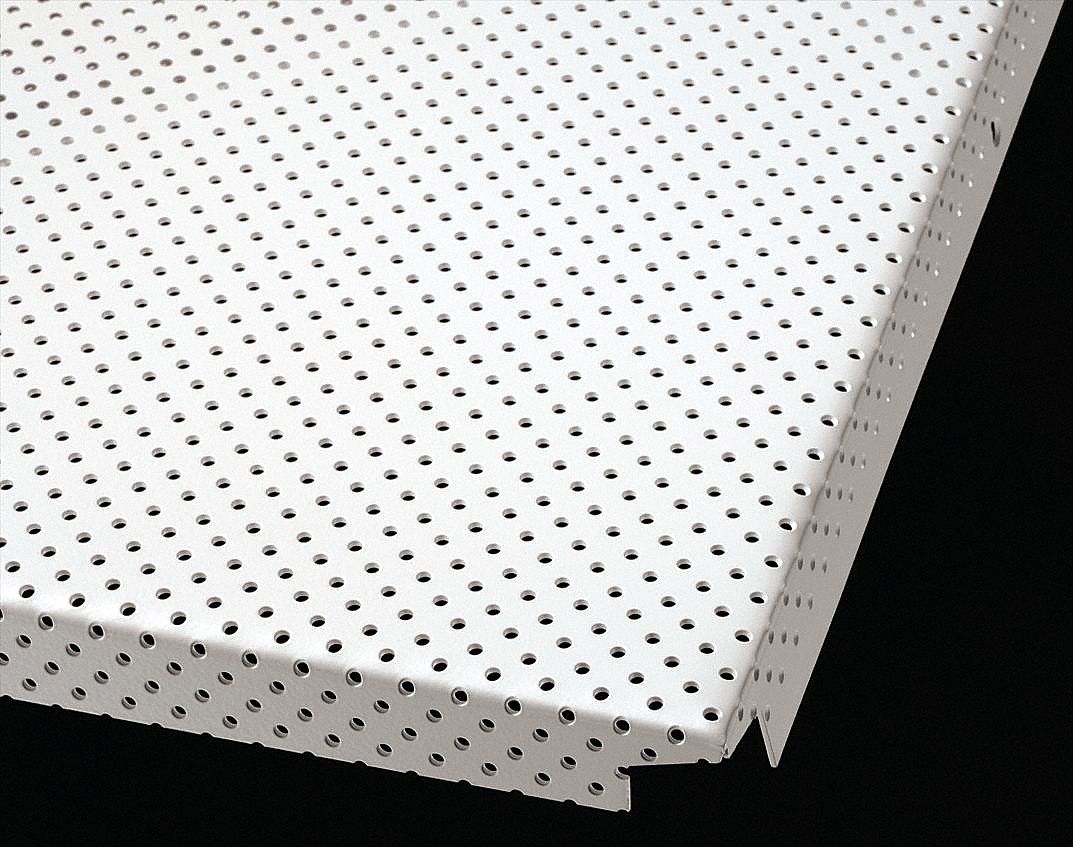 close
close x
Using 360° Viewing:
Rotate: Use top-to-bottom, side-to-side by use of mouse arrow.
Zoom In: Double click on image.
Zoom Out/Reset: Put photo at full zoom & then double click.
Square Lay-In Acoustical Tile
close Did you know that ...
You can find the right products faster by using the drop down filters above. Go there — now.
Product #
Length
Thickness
Light Reflectance
Ceiling Attenuation Class
Material
Availability
Price
Qty
22XJ30
24"
3/64"
0.61
38
Electrogalvanized Steel

Item ships within 29 business days from supplier

22XJ29
24"
3/64"
0.77
36
Electrogalvanized Steel

Item ships within 29 business days from supplier

5NGK2
24"
5/8"
0.80
40
Mineral Fiber

5NGJ7
24"
5/8"
0.81
30
Mineral Fiber

19H050
24"
5/8"
0.81
35
Mineral Fiber

5NGJ4
24"
5/8"
0.82
30
Mineral Fiber

6YLR3
24"
5/8"
0.82
35
Mineral Fiber

13Z990
24"
5/8"
0.83
30
Mineral Fiber

13Z994
24"
5/8"
0.83
35
Mineral Fiber

5NGK0
24"
5/8"
0.85
33
Mineral Fiber

6YLR2
24"
5/8"
0.86
33
Mineral Fiber

19H052
24"
5/8"
0.88
33
Mineral Fiber

6YLR5
24"
3/4"
0.79
35
Mineral Fiber

6YLR6
24"
3/4"
0.86
35
Mineral Fiber

13Z995
24"
3/4"
0.90
35
Mineral Fiber

6EJL6
48"
5/8"
0.72
Fiberglass

5UTN3
48"
5/8"
0.72
Fiberglass

36N475
48"
5/8"
0.79
35
Mineral Fiber

5UTN4
48"
5/8"
0.80
40
Mineral Fiber

5NGJ2
48"
5/8"
0.81
30
Mineral Fiber

6YLR0
48"
5/8"
0.81
35
Mineral Fiber

5NGJ5
48"
5/8"
0.82
35
Mineral Fiber

5NGJ1
48"
5/8"
0.82
35
Mineral Fiber

13Z991
48"
5/8"
0.83
33
Mineral Fiber

13Z993
48"
5/8"
0.85
35
Mineral Fiber

5NGJ3
48"
5/8"
0.85
35
Mineral Fiber

6EJL5
48"
5/8"
0.86
33
Mineral Fiber

5NGJ6
48"
5/8"
0.88
33
Mineral Fiber

13Z998
48"
5/8"
0.88
40
Mineral Fiber

13Z996
48"
3/4"
0.90
35
Mineral Fiber

Adding More Products