Articles and Info
You Can Use: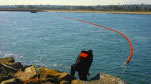 Safety Data Sheets for Spill Clean Up
Learn More >
---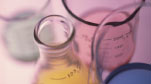 Spill Prevention Control and Countermeasure Plan
Learn More >
---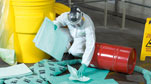 Emergency Spill Response
Learn More >
---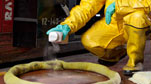 Environmental Hazards & Chemical Safety Resources
Learn More >
---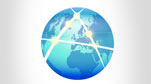 Webinar - Spill and Secondary Containment
Learn More >
---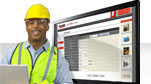 Learn More about Grainger Online Safety Manager
Learn More >
Spill Cleanup: Assessing Your Needs
Quick Tips #147
Help manage your leaks, drips, sprays or spills in your plant. Develop a spill contingency plan that helps you address potential safety hazards around machines or in storage areas where a risk of injury or chemical reaction is possible. The following questions were developed to help you determine your spill control needs and to develop a spill control plan.
When you develop a spill control plan, you should have certain tools readily available to use in case of an emergency or to control daily leaks and spills around your plant. Choose the right spill control products, personal protective equipment and cleanup equipment to help handle and manage the type, size and location of a potential spill before it occurs.
Does your plant have a need for spill control products in any of the following areas?
Yes
No
Areas in which non-aggressive liquids (oils, coolants, solvents, water, etc.) are used.
Areas in which petroleum-based liquids (gasoline, diesel fuel, crude oil, etc.) are used.
Areas in which aggressive liquids (such as acids and bases) are used.

Are these spill control products needed to:
Yes
No
Control the spread of leaks, spills, drips and sprays?
Control leaks, drips and spray around machines?
Protect walkways and personnel in high-traffic areas?
Quickly absorb standing spills?
Absorb liquids in high-traffic areas?
Absorb liquids below machines, conveyors, valves, etc.?
Spill maintenance products are used for everyday industrial situations involving cleanups or leaks. Typical maintenance leaks and spills involve oils, greases, lubricants, petroleum-based solvents, gasoline, diesel fuel, kerosene, water, water-based cleaning solutions, antifreeze or other non-aggressive fluids.
Examples of spill maintenance products include sorbent booms, pads, pillows, rolls and socks and loose sorbents.
Spill control products are items needed for larger spills and for spills involving aggressive liquids. Examples of spill control products include berms, booms, dikes, loose sorbents and neutralizers.
Sorbents can absorb, and/or contain virtually any liquid found in today's work environment. There are three categories of sorbents: universal, petroleum and maintenance.
Universal sorbents can absorb almost any liquid. They will absorb aggressive liquids, such as acids and bases, as well as non-aggressive liquids and solvents, cleaners, water-based fluids, gasoline and alcohols. Must universal sorbents are made from either surfactant-treated polypropylene or expanded silicates.
Petroleum sorbents absorpt oil and/or petroleum-based liquids. These sorbents will not absorb water or water-based liquids. Petroleum sorbents are made of polypropylene or treated cellulose.
Maintenance sorbents absorb non-aggressive liquids commonly found in manufacturing and maintenance operations. These sorbents are typically made of recycled materials, such as cotton, wool, cellulose or corn cobs. They can also be made of polypropylene, or a combination of the materials listed above.
Sorbent pads or rolls may be used to catch leaks, drips and spray as they occur. They are also ideal for use in high-traffic aisles and next to machines. Pads may also be used under machines, conveyors and valves.
Sorbent booms or socks may be used around machines to keep the areas clean, safe and dry from leaks, drips and spray.
Sorbent pillows may be used for absorbing large amounts of spilled liquids. Universal sorbent pillows may be used for spilled aggressive liquids. They may be used wherever corrosives, oxidizers, flammables or other hazardous liquids are stored.
Sorbent pillows with drip pans may be used for nuisance leaks and drips from spigots and pipes.
Loose sorbents are formulated to maximize absorption and minimize dust. They may be used to absorb liquids in heavy traffic areas.
Commonly Asked Questions
Q
What type of absorbent is needed for cleaning up hydrofluoric acid?
A
When cleaning up hydrofluoric acid, use a sorbent made of polypropylene. Do not use an expanded silicate absorbent, as the expanded silicate material will react with hydrofluoric acid.
Q
Are there specific training requirements for personnel who respond to chemical spills?
A
Yes. These requirements may be found in 29 Code of Federal Regulations 1910.120, Hazardous Waste Operations and Emergency Response.
Q
Are there specific regulations governing the disposal of sorbents saturated with hazardous materials?
A
The handling, storage and disposal of sorbents, when saturated with hazardous materials, are governed by local, state and federal environmental laws.
Source
29 Code of Federal Regulations 1910.120, Hazardous Waste Operations and Emergency Response
Emergency Spill Response Pocket Guide, Lab Safety Supply, Inc., Product Number 26221
(Rev. 1/2012)
---
Find even more information you can use to help make informed decisions about the regulatory issues you face in your workplace every day. View all Quick Tips Technical Resources at www.grainger.com/quicktips.
Think Safety. Think Grainger.®
Grainger has the products, services and resources to help keep employees safe and healthy while operating safer facilities. You'll also find a network of safety resources that help you stay in compliance and protect employees from hazardous situations. Count on Grainger for lockout tagout, fall protection equipment, confined space products, safety signs, personal protective equipment (PPE), emergency response and so much more!
Please Note:
The content in this newsletter is intended for general information purposes only. This publication is not a substitute for review of the applicable government regulations and standards, and should not be construed as legal advice or opinion. Readers with specific compliance questions should refer to the cited regulation or consult with an attorney.


©2015 W.W. Grainger, Inc.