Product Reviews on Grainger.com®
Want to Learn More?
Find answers to frequently asked questions about Product Reviews.
View FAQs >
---
Send Us Feedback
We would like to hear from you.
Contact Us >
---
NEW – Choose the right product with the help of opinions from people just like you.
Product Reviews on Grainger.com mean you can get honest feedback from other people who have used our products. Now you have access to information that will help you:
Make more informed buying decisions
Stay on top of new ideas and trends for product usage
Provide feedback that will help us serve you better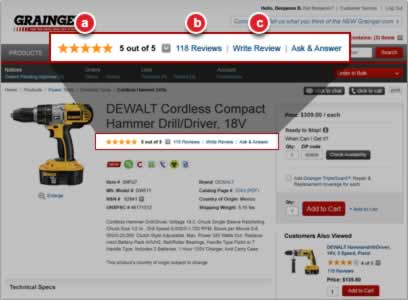 Star ratings help you gauge a product's reviewed performance at a glance.

Feedback about the products you're considering are just a click away.

Quick links help you contribute your own reviews and ratings.
Each review provides detailed information and opinions from users just like you.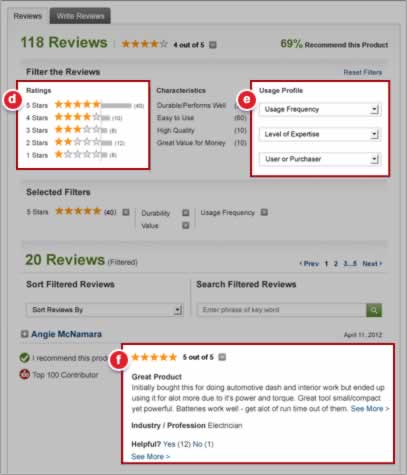 Important attributes like value and quality are part of a product's star rating.

Get just the details you're after by filtering reviews with advanced tools.

You'll get the real scoop about products in the words of people who have used them.
Sharing your opinions with fellow customers is easy when you write a review.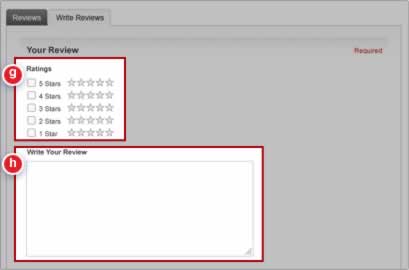 Providing your rating is fast and easy.

You'll have plenty of room to write your review.
Be a part of the experience. Read reviews and, when you purchase a product from Grainger, write a review. Help your fellow customers make the right choices when you let everyone know your opinion.
Visit any product page to get started reading and writing reviews today!