Another school year means you don't have time to search for multiple suppliers for everything you need. Let us help make your job easier by being your single, convenient source for janitorial supplies, receptacles, floor care products, touchless dispensers, school furniture and all the products that help you maintain your facility.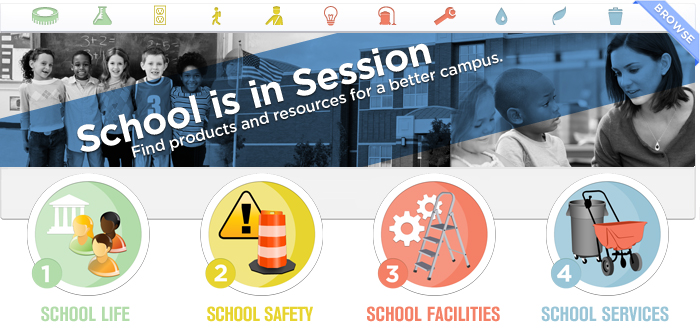 SupplyLink® Online
Industry news, practical information and in-depth articles on topics relevant to your business that you've come to expect from SupplyLink.

Green Resources
Searching for Green Products? Finding greener products on Grainger.com just got a lot easier.